Labour Politicians Descend On Southfields
---
Visiting the Harvest Festival and pledging a People's Vote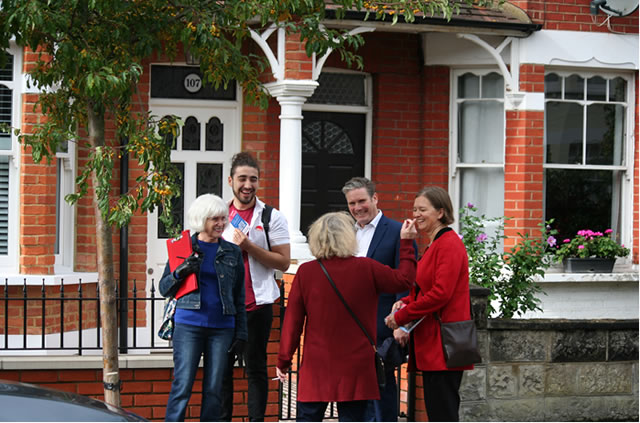 Keir Starmer and Fleur Anderson campaigning in Southfields
Labour Shadow Brexit Minister Keir Starmer and Mayor of London Sadiq Khan visited Southfields this weekend where they joined local Labour Parliamentary Candidate, Fleur Anderson, in meeting residents and spreading their message that: "If elected, a Labour Government will hold a People's Vote within six months."




Sadiq Khan and World Hearbeat Academy musicians at the Harvest Festival
Fleur Anderson said, "There is just a month now to a possible No Deal Brexit. Keir Starmer, Sadiq Khan and I all re-affirmed our commitment to campaigning for Remain. A People's Vote is the only democratic option. The Tory Brexit or No Deal will be a disaster, and the Lib Dem option of revoking Article 50 and ignoring the referendum isn't democratic and won't help to bring the country back together.

"There were lots of reasons why people voted either Leave or Remain, and we must listen to both. But Parliament cannot agree and its time to hold another referendum."

Meanwhile London Mayor Sadiq Khan visited the Southfields Harvest in a packed St Barnabas church. Mayor Khan, who was Labour MP for Tooting before becoming Mayor of London, spoke with allotment owners, the Green the Grid project, and other stalls and posed for selfies and photos as he spoke with people attending the Harvest event. Later he tweeted: "Terrific sense of community spirit in St Barnabas church for the Southfields Harvest. From initiatives to clean up our air to ideas of how to connect with local communities."

Fleur Anderson, who also attended the Harvest, said, "Congratulations to Jennie and Elizabeth who had the idea for this event and have organised it so well. The smell of the delicious cakes, the variety of different stalls and entertainment and the growing local projects like Abundance Southfields and Green the Grid are fantastic. Its inspiring to see people have an idea and then go ahead make it work."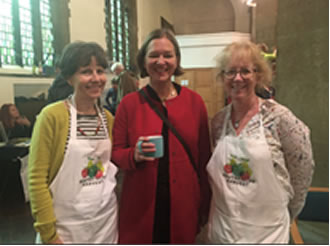 Fleur Anderson with Elizabeth and Jennie - Southfields Harvest organisers

Four candidates are contesting the Putney seat.
- Will Sweet (Conservative)
- Fleur Anderson (Labour)
- Sue Wixley (Liberal Democrats)
- Fergal McEntee (Green Party)
September 30, 2019