Name your unsung community champion before 15th October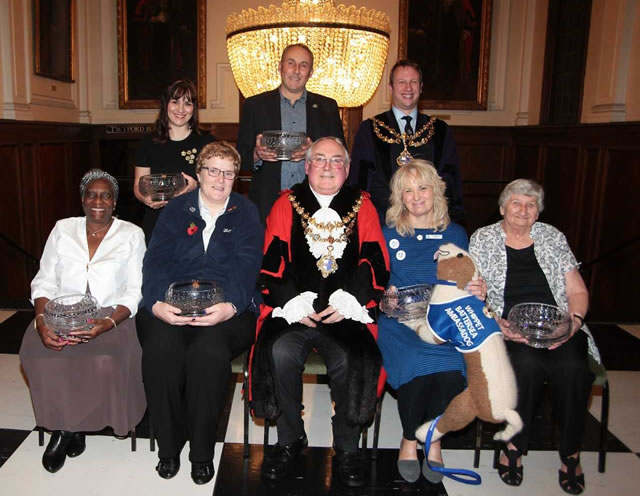 The Community Stars of 2017
The awards honour the unsung community champions who make a difference to our borough, shining a light on people of all ages that make fantastic contributions to day-to-day life in Wandsworth.
Nominees can have done anything from helping out a neighbour in need, coaching a local sports team, giving up their free time to volunteer , organising a community event or carrying out an exceptional act of bravery.
You can read about last year's winners here
So if you know someone who has made a positive impact to life in Wandsworth then please nominate them - we want to hear their stories and chance to give them the recognition they deserve.
Nominations can be made by members of the public who know someone in their community who deserves celebrating. Or by family and friends of someone who they feel deserves some wider recognition for what they do in the borough.
All entries will be considered by a panel of judges before a ceremony is held at Wandsworth Civic Suite on Tuesday, November 13th at 730pm where the overall winners will be revealed and their work highlighted.
Wandsworth Mayor, Cllr Piers McCausland, said: "These awards are very important as we know there are people out there going the extra mile in our communities every single day who are often unrecognised more widely.
"We are urging people to come forward and help us discover who these local champions are. This isn't just about length of service but highlighting the contributions made by residents of all ages and is a fantastic way for them to get the recognition they deserve."
He added: " I'm already looking forward to reading the inspirational stories about Wandsworth people who dedicate their time to improve the lives of others and make our community life better."
Nominations are now open and the closing date is Monday, October 15th.
Please submit your suggestion on the council's webform. Wandsworth also offers a young person of the year award targeted at people under the age of 18 which will be running again early next year.
October 9, 2018