Labour claim £10 million local improvement fund is uncosted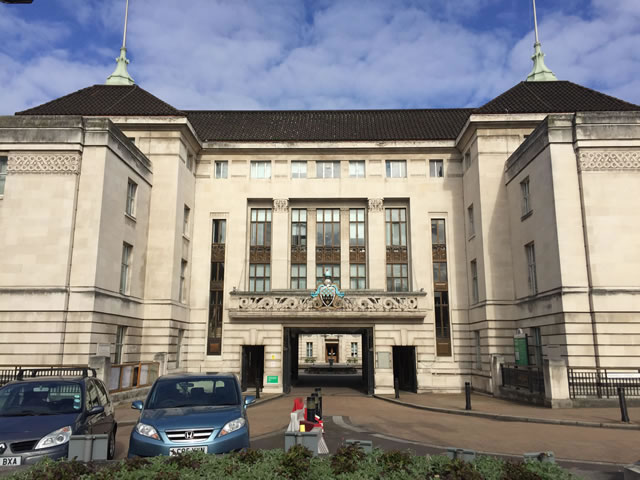 Opposition Councillors in the Labour group have strongly criticised Wandsworth Council's budget saying that a £10 million local improvement fund is 'reckless' and uncosted.
The borough's council tax bills are to rise by 2% after councillors formally approved the new rate this week. They remain the lowest in the country.
Councillors decided to freeze all the other elements that make up local council tax bills but increase funding for social care by applying a two per cent increase to bills.
Wandsworth Council Leader Ravi Govindia also announced this week (8 March) that the Council aims to deliver a neighbourhood improvement plan. Cllr Govindia said, "We will be investing an extra £10million to make our borough even better. This additional money will help make a real difference to the quality of life of our residents."
Wandsworth Labour has criticised the plan for the extra expenditure claiming that there is no clear accounting as to where the extra funding is coming from.
Chief Whip of the Wandsworth Labour Group, James Daley, says, "Conservative leader Ravi Govindia acted recklessly at last night's Council meeting, tabling an uncosted proposal to spend an extra £10m of taxpayers' money without giving councillors - from either the Labour or Conservative Party - any prior notice. It was a cavalier move that bypassed the democratic process."
He says that the Labour group had no chance to scrutinise the proposals and on the first view they were struck by how unambitious they were. He commented, "The promises included a commitment to repair our roads after the cold weather, improve our parks, work harder to attract big companies to come into the Borough. These are things that residents would expect the Council to be doing from existing budgets. There was nothing about improving air quality, building more affordable housing, improving schools, repairing our 'inadequate' children's services department."
Despite this Labour voted in favour of the amendment as they said that none of their councillor would vote against a commitment to find additional resources for our parks and libraries.
Mr Daely said, "the Leader bypassed the democratic process by springing this on councillors in the middle of the meeting - a move that was exposed as a stunt given that Tory literature was all ready to be posted to residents announcing the proposals."
A spokesperson for the Council said that the extra £10 million will be coming from "existing council budgets".
Wandsworth's share of a Band D bill for 2018/19 will stand at an average of £428.42. In addition this year the Mayor of London has increased his share of bills by 5.1 per cent. His precept will rise by £14.21 to £294.23 meaning the total average Band D bill in Wandsworth from April onwards will be £722.65. This compares with a figure of £694 for last year's Band D rate.
Average council tax bills in Wandsworth for next year have now been confirmed as the following:
Band A - £482
Band B - £562
Band C - £642
Band D - £723
Band E - £883
Band F - £1,044
Band G - £1,204
Band H - £1,445
These figures show the borough's average bills for each band and reflect the fact that some residents are required by law to pay an additional sum to the Wimbledon and Putney Commons Conservators to pay for the upkeep of these green spaces. People living near to Putney Common, Wimbledon Common and Putney Heath will pay slightly more than the above figures.
Single people are entitled a 25 per cent discount on their bills. The Council has also recently decided that it will pay the bills of all young people leaving its care, whether they choose to live in Wandsworth or elsewhere.

In the neighbouring borough of Lambeth Band D bills will be £1,386, in Merton £1,486, in Kingston £1,771, in Hammersmith and Fulham £1,022, Westminster £710 and in Richmond around £1,707.



March 9, 2018