Wandsworth Nets £3.2m Transport Boost
---
Projects will aim to tackle pinch points and make life safer for cyclists and pedestrians
Putney & Wandsworth's streets and transport services could benefit from a series of upgrades during 2016/17 after the council secured a multi-million pound funding injection from Transport for London (TfL).

The £3.2m pot will be spent developing plans for new projects which tackle traffic pinch points and make life easier and safer for cyclists and pedestrians.

A long list of potential schemes will be investigated further in the months ahead and those which prove feasible and most beneficial will be subject to public consultation.
Projects being considered include:
• Installing 20mph limits on local streets, subject to local community support.
• Decluttering shopping streets and making them more accessible and attractive. Possible areas include Southfields Station area and Battersea High Street.
• Enhancing access at local train stations, including a potential schemes at Putney
• Developing new and improved cycle routes - possible schemes include Putney-Roehampton, Queenstown Road and the Wandle Trail
• Introducing two-way cycling on some one-way streets where it's safe to do so.
• Improving crossings outside local schools including potential schemes at Hillbrook and Oasis Academy.
• Resurfacing busy streets including parts of Queenstown Road, Merton Road, Tibbet's Corner Roundabout and Garratt Lane.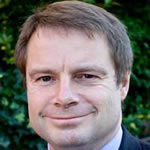 Wandsworth Council's transport spokesman Jonathan Cook, pictured right said: "I'm delighted our application has been accepted and we can now develop detailed plans for these important upgrades. We have prioritised projects which will boost our local economy and targeted key streets and crossings which local residents highlight as needing improvement."

The Mayor of London, Boris Johnson MP, said:"This latest round of funding will help to transform scores of locations in all four corners of our great city. It is specifically targeted to help make our roads, town centres and open spaces more attractive places with better facilities for walking and safer cycling."

The Local Implementation Plans (LIP) funding is provided by TfL on an annual basis to help the council pay for and deliver transport projects which support the Mayor's transport strategy.

A more detailed list of Wandsworth's potential projects can be viewed online.

December 31, 2015