Council Joins Drive To Stamp Out Illegal Tobacco
---
With a roadshow to highlight the dangers to residents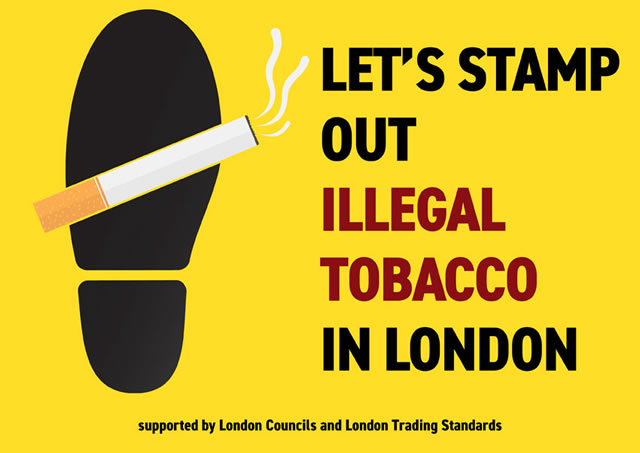 Wandsworth Council has backed a new campaign to stamp out illegal tobacco across the capital.

The drive, which has been launched by London Councils, London Trading Standards and health professionals across the capital, aims to improve the public's understanding of the different types of illegal tobacco and the consequences of supporting the trade.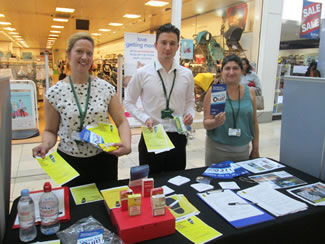 Wandsworth held a roadshow at Southside Shopping Centre last week to highlight the harm caused by the sale of illegal or cheap tobacco and to help people identify it.
Trading standards officers are urging residents to tell them about any potentially illegal tobacco they come across so they can investigate and take action if necessary. They will also continue to inspect local shops and licensed premises and carry out test purchases.
It is estimated that criminal networks are making over £100 million a year from the trade in London, with a third of London smokers saying they were offered illegal tobacco in the last year.
The products are unregulated, untaxed and often sold under-the-counter, which means they are available at 'pocket money prices', making it easier for children to buy them and to start smoking from a young age.

Illegal tabacco can be made from very poor quality and harmful ingredients. Some brands have been found to include rat droppings, heavy metals and even tea leaves. They can also contain more tar, carbon monoxide, lead and nicotine as well as arsenic.

The Council's health spokesman Cllr Paul Ellis says, "Illegal tobacco is unsafe, funds criminal activities and makes it easier for our young people to become hooked. We would urge all local people to get in touch with our trading standards team if they have any evidence of this activity going on in our borough."

Steve Playle from London Trading Standards adds, "Trading Standards Officers across London are at the forefront of the battle to crack down on illegal tobacco. We work hard to advise businesses of their responsibilities but take robust action to identify those criminals who flout the law and bring them before the courts."


Telltale signs of illegal tobacco include:
Packets with foreign language health warnings
Packets with no picture health warnings
Being much cheaper than normal cigarettes (i.e. £3.50 - £5.00 per pack of 20)
Unusual or foreign brand names, such as Jin Ling, or those from Russia and the Far East.
Being sold in unusual locations, i.e. pubs, private houses, ice cream vans, burger vans


If you see any tobacco products that match the description above or have information which may be useful call the Citizens Advice Consumer Helpline on 03454 04 05 06 or report it online at www.londontradingstandards.org.uk/report-consumer-crime. Details will then be passed to Wandsworth Trading Standards team.
August 1, 2017