Remember that Wimbledon Fortnight means parking changes in Southfields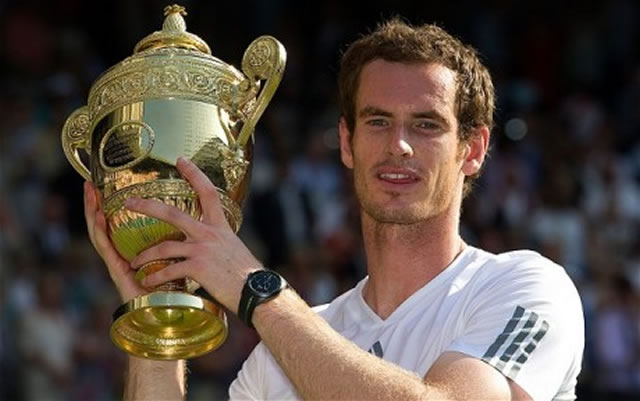 People living and working in Southfields are being reminded that changes to normal parking rules will come into effect from Monday to mark the start of this year's Wimbledon Tennis Championships.
New parking arrangements will be in place for the entire duration of the tournament which is scheduled to run from Monday, June 27 to Sunday, July 10 – weather permitting.

These changes are designed to ensure residents and their visitors can continue to park near their homes by preventing an influx of cars driven by tennis fans. While the Championships are being staged, parking controls in the area will operate every day, including weekends, between 8.30am and 8.30pm.
All existing parking zones in Southfields will be combined to form one single tennis event zone (EZ). This zone will also include some streets in the area that do not have existing controls.
Motorists who have an existing permit for the S1, S2, S3, S5, Q1 and Q2 parking zones will be entitled to park in the EZ zone.
All households within this zone have been issued with two free temporary permits which can be used by their visitors. This is because pay and display machines throughout the area, apart from those serving the shops in Replingham Road, will be switched off to ensure that tennis fans do not take up these spaces.
The temporary permits should also be used by residents who normally park in streets within the EZ that are not normally subject to parking controls.
People using these permits should place them on the dashboard so the face of the permit can be clearly seen. They do not need to be displayed if the vehicle already displays a valid resident, business, resident visitor permit or a disabled person's blue badge.
These EZ temporary visitor permits remain the property of Wandsworth Council and are not for resale. Anyone caught attempting to sell these permits to tennis fans or anyone else will face legal action.
All roads within the EZ will display signs informing residents and visitors of these changes.
Residents are also being advised that some parking bays in the event zone, especially along Wimbledon Park Road, Augustus Road, Victoria Drive, Bathgate Road, Queensmere Road and Princes Way will be suspended for the duration of the tournament at the request of the police. All cars will be essentially banned from parking along these roads.
Some other roads will also see parking bays temporarily removed and an extension to the hours of the waiting restrictions.
Motorists are also being advised that the parking bays and yellow lines in Revelstoke Road between Wimbledon Park and the junction with Heythorp Street will be in operation continuously throughout the tournament. This means that parking on these yellow lines is not permitted at any time of the day or night and vehicles parked within the bays must be displaying a valid permit.
Any vehicle parked incorrectly over the Wimbledon tennis fortnight is liable to receive a parking ticket and may be removed.
Different rules apply for parking on housing estates in the area. The housing department provides its tenants and leaseholders with permits and visitor permits which are unaffected by the changes to the rules on parking on the public highway. Anyone who unlawfully parks their car on an estate without displaying a valid permit is liable to receive a parking ticket.
The council will also be robustly enforcing parking rules in residential roads near the All England Club to prevent minicabs and private hire vehicles parking at these locations for prolonged periods.
For more information about parking arrangements in Southfields during the Wimbledon fortnight, please contact the parking team on (020) 8871 6660 and choose option three.
June 27, 2016