To help set borough priorities, take the online consultation by June 30


More than £7.2m has been spent from the Wandsworth Local Fund (WLF) in the past three years to improve neighbourhoods, including money for safer communities, employment schemes, better pavements and improved playgrounds.

The Wandsworth Local Fund is a charge the council puts on some developments to pay for the community infrastructure needed to support growth in the borough. Residents are encouraged to bring ideas for neighbourhood improvements to their ward councillors to be considered for funding, which must meet the criteria based on priorities set by local people.
The last borough-wide consultation to set these priorities was held in 2014, and local people chose green spaces, facilities for cyclists, better roads and pavements and community safety. Another consultation is being held now to set the priorities for the coming four years.
WLF-funded schemes completed or currently being carried out include Christmas lights in the town centres, new LED street lights, A major road and pavement resurfacing programme, repainting and pigeon-proofing Earlsfield Station railway bridge, refurbishing Putney Vale Cemetery and the Quest project providing intensive support to get young people into work.
Several public realm improvements will be carried out to smarten up shopping streets, including, Putney High Street, Bedford Hill and Bellevue Road.
And several playgrounds have or will be revamped, including Upper Tooting Park, Godley Gardens, Swaby Gardens and Leaders Gardens and playgrounds in King George's Park, Wandsworth Common and Battersea Park.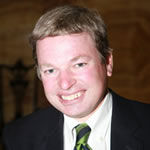 Cllr Guy Senior
The council's finance spokesman Cllr Guy Senior said: "We want to hear from you about what you think the priorities are for your neighbourhood. That way, working alongside your local councillors, you can help shape our borough and make sure the money being invested is spent on schemes that directly benefit residents."
A new guide highlights some of the projects funded by the Wandsworth Local Fund and helps people understand how they can nominate community schemes they think should get funding. Pick up the guide at your local library or read it online at www.wandsworth.gov.uk/WLF.
May 31, 2018