Remember that the council will collect real trees
Christmas trees will be recycled for free from January 3rd as part of the council's regular refuse and recycling service.

Trees will be collected on normal collection days between Tuesday 3 January and Monday 16 January. Residents are requested not to leave trees on pavements unless there is absolutely nowhere else at the front of their property to leave it. Trees should only be left out on normal collection days and not before.
Leave your tree at the front of your property where it can be clearly seen.
Residents who live in blocks of flats should leave their trees near to their refuse bin store, making sure they do not block access to the bin store.
You can also take your tree to the Household Waste and Recycling Centre at Smugglers Way, Wandsworth.
Recycled trees are shredded and turned into compost.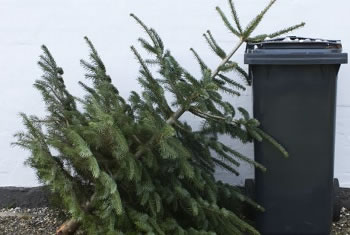 Yes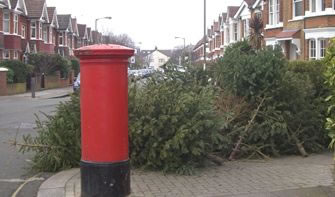 No!
January 4, 2017