South West London theatre group's latest production is based on the 1980s movie
Cygnet Players are presenting their production of Dirty Rotten Scoundrels. Two con men, a beautiful woman and the elite of the French Riviera collide in this sexy and irreverent farce. Based on the 1988 MGM film starring Michael Caine and Steve Martin, this comedy features a jazzy score by David Yazbek (The Full Monty) and was nominated for a staggering 11 Tony Awards.
Be transported to Beaumont-Sur-Mer and its decadent underworld as two seasoned swindlers attempt to hoodwink a millionaire heiress. As the pair compete in the true art of the con, they discover there is only room for one of them.
This production is directed by Damian Sandys, with Kris Rawlinson as Musical Director and Kim Schenkelaars as Choreographer.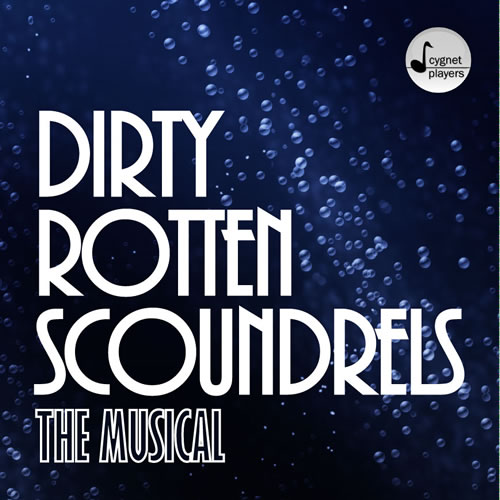 "It has been both wonderfully liberating and testing to create our own interpretation of this witty tale without having a famed version lurking over our shoulder," says Damian. "Whilst the script concentrates on its key characters, the world in which they inhabit is strong and vibrant, and we have really sought to create this wider sense of the story with our wonderful ensemble.
"The fantastic group of people you see… both on and off stage, have been so hard working and dedicated to their craft, and so generous with their time."
The production is running from Wednesday 15th February to Saturday 18th February at the London Oratory School Theatre, Seagrave Road, SW6 1RX. Performances are nightly at 7.45pm with a 2.30pm Saturday matinee.
Tickets £16 (£14 concessions) can be bought from the Cygnet Players box office on 07941 448689 or via www.cygnetplayers.com. For group bookings (10 or more tickets) we would be able to offer a discount – please email info@cygnetplayers.com or call the box office for further information.

Cygnet Players is aa amateur musical theatre group based in South West London which performs shows or concerts twice yearly, as well as an annual play. The company rehearses at St Barnabas Church Hall in Lavenham Road, Southfields.
January 30, 2017