One month after disappearance of Hanwell teenager
Detectives will tomorrow (Thursday 25th) stage a reconstruction of the last known movements of Hanwell teenager Alice Gross.
It will be four weeks from when Alice left her home and walked along the Grand Union Canal to Brentford and police are in need of further information and witnesses. One of the Met's own Volunteer Police Cadets (VPC) will play the part of Alice.
Metropolitan Police (MPS) officers are also now in Latvia working closely with local police under the terms of an International Letter of Request (ILOR). They're seeking further information about key suspect, Arnis Zalkalns who was seen on CCTV cycling along Brentford Lock at 4pm, some fifteen minutes after Alice walked that route at 3.45pm. He disappeared on September 3rd.
This is the largest deployment of search assets mobilised by the Met in support of an ongoing investigation since 7/7.

Officers have searched 25sq km of open land, 5.5km of canals and rivers, plus over 30 properties including houses, derelict buildings, out buildings and empty houses.
Since the Homicide and Major Crime Command took over the investigation to find Alice (on 2 September) over 729 actions have been raised on the major investigation management system and each action represents a line of enquiry.
The investigation team has reviewed 1,251 documents, spoken to 1,067 people and over 1,000 calls have been made to the incident room.
The Met's Specialist Crime Review Group is supporting the investigation team by carrying out an independent review.
A review is also being carried out of the Met's early investigation into Alice's disappearance and the initial stages of the missing person investigation into Arnis Zalkalns.
Police say this is essential to ensure that any learning is identified. So far two people have been arrested by the investigation team, thoroughly investigated and eliminated from the inquiry.
Officers would like to thank the local community for their patience and support as well as the wider public for their help, and continue to ask that they call police with any information.
Alice is white, 5 ft 2 ins tall and of very slim build with shoulder-length, light brown hair. When she left home that day she was wearing dark blue jeans and a grey top, and tartan framed glasses.
She was carrying a dark rucksack, and wearing denim blue 'Vans' shoes, these shoes were in her rucksack when it was found by police on 2 September. Arnis Zalkalns is white, 5ft 10ins, stocky build with dark brown hair, that he normally wears tied in a pony tail. He normally cycles to work, and rides a red Trek Mountain Bike and a racing bike.
Anyone with any information is asked to contact the investigation team on 020 8358 0100, or call Crimestoppers anonymously on 0800 555 111.
A reward of up to £20,000 is being offered for anyone who has information relating to this case.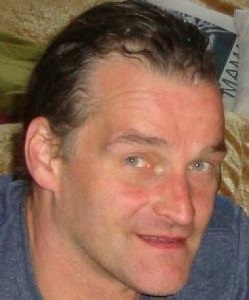 Arnis Zalkalns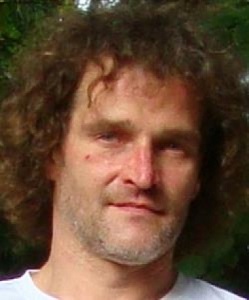 24th September 2014