Tackle Dangerous Dog Menace
---
Urges Deputy Mayor for Policing
Deputy Mayor for Policing, Kit Malthouse, called on MPs this week to support him in putting pressure on the Government for tougher legislation to tackle the growing menace of 'weapon dogs'.
At a cross-party Parliamentary event jointly hosted by Kit Malthouse, Angie Bray MP (Con Ealing Central & Acton), Luciana Berger MP (Lab Liverpool Wavertree) and Martin Horwood MP (Lib Dem Cheltenham), the Deputy Mayor pressed for crucial changes to the current Dangerous Dogs legislation.
He intensified his call after more than 3,500 people signed a petition launched by City Hall in August this year asking for increased government action on dangerous dogs.

Between April to November this year, 769 dogs were seized by the Met Police.
Over 1000 dogs were seized in 2009/10. In 2005/6, the number was just 35.
Over 80% of those dogs seized by the MPS are prohibited by law.
The cost to the taxpayer of kennelling dogs in 2010 stands at £2.57m.
At the event, a guidance leaflet was also launched by the Greater London Authority to promote responsible dog ownership by local communities. Attendees at the event also heard from Claire Lambert, whose four-year son was brutally attacked by a pit-bull in a London Park in 2008, David Joyce, Health and Safety Officer for the Communication Workers Union (CWU) who spoke about postal workers being attacked by dangerous dogs, David Grant, Hospital Director at the RSPCA's famous Harmsworth Memorial Animal Hospital, who spoke about animal welfare issues. Trevor Hughes from the Met Police's Status Dogs Unit (SDU) spoke about dangerous dogs and crime, alongside Kit Malthouse.
Reducing the proliferation of 'weapon' dogs in London is a key priority for the Mayor as part of his pledge to reduce crime and make London safer for all. One of the biggest concerns is the use of dogs in gang fights and criminal activity such as dog fighting and illegal breeding.
Deputy Mayor for Policing, Kit Malthouse, said:
'Today we are sending a clear message to Parliament that unless legislation is toughened up, London's streets are not safe from the menace of weapon dogs and there will be more attacks like the ones we have seen. We have been campaigning and lobbying for changes to the current law because it just doesn't go far enough to tackle the issue. The 3,500 signatures - and counting- which we have received in support of our petition proves that Londoners agree that the current law does not provide adequate protection and they want the Government to act now. We want stiffer penalties and the Act extended to cover attacks on private land. Certain breeds are used as weapons and should be treated as weapons, carrying the same penalties as a gun or a knife'.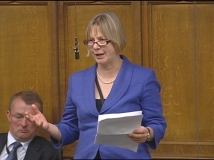 Angie Bray, MP for Ealing Central and Acton, said:
'More and more of us are becoming aware of this growing menace blighting our public spaces across London and other urban and suburban areas. We do need to focus attention on tackling this problem. I welcome the initiatives taken by London's Deputy Mayor Kit Malthouse along with the Metropolitan Police in setting up the Status Dogs Unit which does important work across London. Local Authorities are also beginning to introduce measures to control the dogs on their estates. The sooner we can get this under control the better for all of us'.
Claire Lambert, whose four-year old son was attacked by a pit bull at the age of two, said:
'My son's scars act as a constant reminder to me that dangerous dogs are a very real problem, which must now, finally be solved'.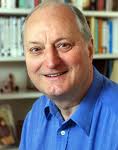 Richard Tracey, London Assembly Member for Merton & Wandsworth (pictured right) feel that this was a "Good move for Roehampton and Battersea which have had their dangerous dog problems."


David Grant, Director of RSPCA's Harmsworth Memorial Animal Hospital said:
'As a vet with 43 years experience, I am still working on the frontline and dealing with the fallout from irresponsible dog ownership. To put it simply, people are being cruel to their dogs and enough is enough. Dog fighting has increased dramatically and in one month last October, I helped to treat 22 dogs with wounds sustained through dog attacks. This is a problem which is impacting on all of us so we need to join together to take action. Done properly, this could save lives, improve animal welfare and save enforcement agencies a considerable amount of money'.



December 14, 2010