Local Residents Take Positive Green Steps
---
To make their homes more comfortable and to reduce their fuel bills
On Tuesday evening, 25th June, at an event organised by Richard Davies of Transition Town Wimbledon, homeowners and professionals gathered to exchange valuable information and gain both practical and technical advice on how to increase the comfort and reduce the costs of running their homes.

Topics included:
- controlling your heating, lighting and energy use with a simple smart phone app
- how to maximise the financial benefits of installing electricity generating PV panels
- ideas for flooring over underfloor heating
- practical initiatives (Green Deal)
- financial incentives (Renewable Heat Incentive) being offered and proposed by the government to encourage owners to make energy saving improvements to their homes.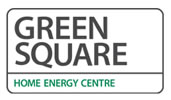 The event was underpinned by an extremely clear explanation, given by Richard Hiblen of Green Square Energy Centre, Raynes Park, of the key sources of renewable energy available to homeowners, generated from solar thermal and photovoltaic panels, biomass stoves and heat pumps. Showing attendees the equipment he was talking about, Richard gave some excellent insights on both the advantages but also the limitations of these in a very practical, non technical way, and highlighted what would be needed to achieve financial savings.

It makes an enormous difference to actually see and discuss the equipment. This opportunity was set up by Transition Town Wimbledon, an initiative to help the local community meet the twin challenges of rising fuel costs and carbon emissions.

To find helpful information see www.est.org.uk for advice about energy saving and www.gov.uk/DECC for ways to save and the Green Deal.
Polly Amos & Laura Polglase

Laura and Polly formed Eco-Renovate to offer advice to homeowners who want to renovate their homes sustainably. Their direct experience in their own homes means that they understand the need to balance this with practical and creative solutions. They are also training as Green Deal Assessors.
www.eco-renovate.com


June 27, 2013