Con men use pension rebate payment as the hook
Residents are being warned to be on their guard against a new telephone scam being used by confidence tricksters to milk people's bank accounts.
The town hall has received two reports this week of residents receiving phone calls from fraudsters pretending to be from the "pensions and benefit office".
The caller told the two women residents – who both live in Earlsfield and are aged over 60 – that now they had reached pensionable age they were both entitled to a £1,000 rebate.
They were told that if they wished to make a claim they should hold the line and respond to a series of automated instructions, which culminated in them being asked to hand over their bank details. In both cases the women smelled a rat and hung up before divulging any confidential or sensitive information.
This latest ruse is a classic variation on a long running scam and has prompted staff who work in the council's community safety team to issue a warning to residents not to be taken in by the fraudsters.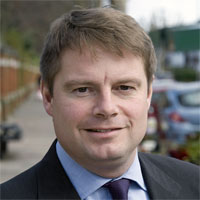 The council's spokesman on community safety Cllr Jonathan Cook said:
"These calls are a complete and utter con. People shouldn't fall for them - and they should never give any sensitive personal information like bank account details or their date of birth to people who ring up out of the blue. No government department would ever make such a call and it would simply not be necessary to hand over your bank account details to get any kind of rebate. My advice to anyone who gets a call like this is to refuse to tell them anything and simply hang up."
Anyone receiving this type of call is strongly advised to report the matter to Action Fraud – the UK's national fraud reporting centre on 0300 123 2040 or via its website at www.actionfraud.police.uk
They can also report it to the Met Police's 'Fraud Alert' website. This is designed to equip the public with the tools they need to protect themselves against fraud.
It is regularly updated with information about the latest tricks and scams and contains tips and advice on how to avoid being conned by fraudsters. For more information about how to stay one step ahead of the criminals visit www.met.police.uk/fraudalert. To report a fraud or a scam log on to www.met.police.uk/fraudalert/reporting_fraud.htm.



January 18, 2013