Abbott On Pope
---
Alexander Pope: A Search for Perfection by Giles Abbott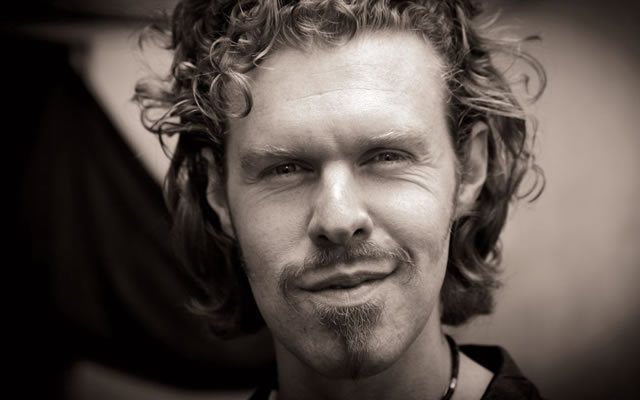 Giles Abbott
It's a cold Wednesday afternoon when I pick up the phone to acclaimed blind storyteller Giles Abbott. I'm greeted by the warm, passionate voice of a man for whom storytelling is more than just a job- it's an integral part of his personality. We are discussing Abbott's new show, Alexander Pope: A Search for Perfection, which comes to the OSO for one night only on the 13th October.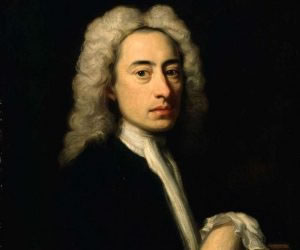 A portrait of Alexander Pope

From the outset, it's clear that Alexander Pope is one of Abbott's personal heroes. As Abbott points out, "despite being acutely disabled with no rich patron and no welfare state, he nevertheless managed to make himself prosperous and highly successful, a giant of English literature." Pope is known the world over as one of the most enduring 18th Century poets, the man behind such ubiquitous phrases as "eternal sunshine of the spotless mind", "hope springs eternal" and "where angels fear to tread". Yet Abbott is keen to point out that the poet's innovations spread far beyond literature- he also changed the physical landscape of the country. "Because of his innovation in gardening, he transformed the look of the English garden. What we now think of as the English garden was in no small measure his invention."



Pope's Grotto in Twickenham

Much of Abbott's show focuses on this lesser known side of Alexander Pope, and in particular on the construction of his Grotto in Twickenham. The Grotto began as a simple subway, providing a pathway for the shy Pope to cross under a busy road that ran through his land. But, as Abbott highlights, "he became artistically in love with the project and tried to make it… a place he could be inspired by nature, inspired to write poetry". The scale of this project should not be underestimated- "it was, for a while, considered a wonder of the age".

Abbott is quick to respond when I ask him about his personal interest in Pope's story. As he points out, "Pope was a critically disabled man" (Pope suffered from tuberculosis of the spine aged 12, which left him frail and in constant pain), yet, "in spite of his disability, or perhaps because of it, he was able to carve out his own path, and live an artistically successful, viable life". This is deeply relatable to Abbott. He first became a storyteller because of sudden and severe (but not total) blindness in 1998. Despite growing up in Barnes, at the time he was living in Yorkshire, and it was there that he discovered storytelling. "I came across a storytelling club in a pub", Abbott explains. "I loved it- I had lost the ability to read a book in 4 hours, and in storytelling I glimpsed something that I could do, despite the difficulty of accessing a text."

Since then, Abbott's career has gone from strength to strength. Over the last 17 years, he's gone on to perform at all the major storytelling festivals in England, Scotland and Wales, as well as internationally- in recent years he's been on tours to India and Egypt, amongst others. He's also been telling stories in schools, storytelling clubs, libraries, theatres and arts centres. On the 13th, he comes back to Barnes to perform at our very own arts centre. Don't miss this unique chance to see one of the UK's most inspirational storytellers, and to learn more about a titan of English literature, Alexander Pope.

'Alexander Pope: A Search for Perfection' comes to the OSO at 7.30pm on the 13th October.
Book tickets here.
Mark Danciger
October 10, 2016