The victory parade will result in road closures in Fulham will affect both sides of the river
A victory parade will take place on Sunday 20 May 2012 if Chelsea Football Club (CFC) wins the Champions League Final this Saturday. If the event goes ahead there would be road closures in Fulham and Chelsea and a traffic diversion would route some extra traffic through the north of Wandsworth.
No parade will take place if Chelsea lose the Champions League Final. The parade is due to start from 4pm on Sunday 20 May from Stamford Bridge's west entrance before travelling east along Fulham Road and turning right onto Hortensia Road, and then right again onto King's Road and on to New King's Road. It is expected that it will take 35 minutes for the team to arrive at Eel Brook Common where the bus will make a short stop. The parade would end at Parsons Green.
It is anticipated that many thousands of people will want to view the parade and for public safety reasons, roads in Fulham and Chelsea will be restricted and some totally closed to through vehicle traffic from early Sunday morning until the crowds disperse.
A traffic diversion would be put in place which would route some extra traffic through the north of the borough between Putney Bridge and Battersea Bridge. Residents are being warned to leave extra time for their journeys if travelling through this area on Sunday, if the parade goes ahead.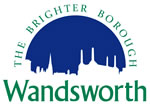 A spokesman for Wandsworth Council said:
"The parade would take place in Chelsea but the traffic diversion could create some congestion in northern parts of Wandsworth. If they win on Saturday a very large crowd is expect to join the celebrations and it's important that the situation is managed safely and that disruption is kept to a minimum."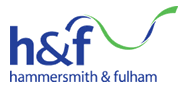 A spokesman for H&F Council said:
"Our preparations are aimed at ensuring that, if the parade is required, it is expertly organised and safe for fans to enjoy while minimising disruption to local residents and businesses. There will be no parade if CFC does not win the Champions League Final.
"The three councils involved are writing to all residents and businesses in the areas that could be affected by the parade to alert people to the arrangements on the day, including the road closures that will be needed. If the parade goes ahead we will ensure that the clean-up operation starts as soon as the crowds disperse."
Detailed information including a map of the parade route, the diversion route and the councils' letter to affected residents is available at www.lbhf.gov.uk/victoryparade
May 15, 2012