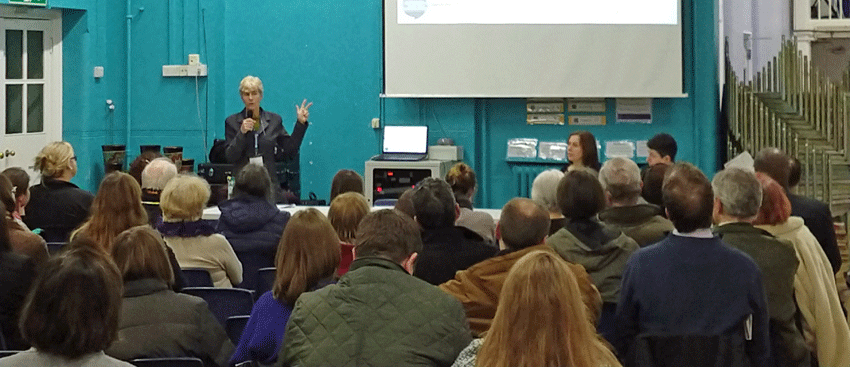 December's event in Tooting
The next advice session for EU residents will be delivered by Citizens Advice Wandsworth and will be held at the Town Hall on Tuesday February 12. Wandsworth council leaderl, Cllr Ravi Govindia, will be speaking at the event.
The session is suitable for local residents who are EU nationals, plus voluntary and community sector workers and professionals wanting to find out more about the impact of Brexit.
Citizens Advice Wandsworth's EU Advice Project advisers will give a presentation to help EU Nationals to understand their options as the UK prepares to leave the EU and answer questions about residence and British citizenship. Following the presentation there will be time for questions.
It follows several events last year - which were each attended by around 100 people – at the town hall and in community venues in Southfields, Balham and Tooting.
The session will answer questions such as:
The current proposal for settled status after Brexit
Permanent residence and applying for British Citizenship
Your rights to continue to live, work and receive services and benefits in the UK
Cllr Govindia said, "As Brexit comes ever nearer, we are determined that Wandsworth residents who are non-UK EU nationals get the information they need to continue to be welcomed and valued members of our community.
"People who attended previous sessions have told us how helpful the sessions have been. I would encourage anyone who is worried about their status to go along and I look forward to meeting you and providing reassurance from the council that you will always be welcome in Wandsworth."
EU Nationals – How Will Brexit Affect You
When: 12 February 2019, 6.30pm-8pm.
Where: Wandsworth Town Hall, Wandsworth High Street, SW18 2PU
To book a place at this free event:
Other help for EU nationals in Wandsworth includes telephone, email and drop-in service with advice available in several European languages. Visit the webpage.