To help EU Nationals worried about their post-Brexit status on May 15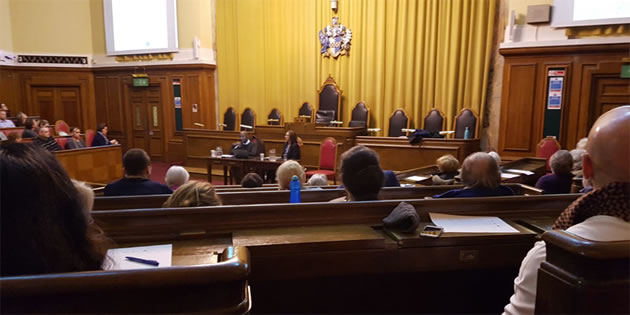 EU residents attending a previous advice session

The next free event to help EU Nationals worried about their post-Brexit status will be held next month in Battersea.
The evening event, delivered on behalf of Wandsworth Council by Citizens Advice Wandsworth, will be held at the Park Court Clubroom (The Venue), Battersea Park Road on Wednesday May 15 from 6pm-7.30pm.
It is suitable for local residents who are EU nationals and their non-EU family members as well as employers, voluntary and community sector workers and professionals wanting to find out more about the impact of Brexit.
Citizens Advice Wandsworth EU Project advisers will give a presentation to help EU nationals understand their options as the UK prepares to leave the EU and answer questions about residence and British citizenship. Following the presentation there will be time for questions.


The session will address issues including:
The EU Settlement Scheme
Applying for British Citizenship
Your rights to continue to live, work and receive services and benefits in the UK
To book a place at this free event:
Visit www.cawandsworth.org/eu
Email euadviceservice@cawandsworth.org
Book on eventbrite
EU residents living in Wandsworth are also advised that the European Settlement Scheme: ID Document Scanning Service is now being provided by Wandsworth Council's register office.
The service is for Europeans who are applying to the EU Settlement Scheme and require assistance with the ID scanning element of the application process. It will be free of charge to residents and council employees. The fee of £14 will apply for non-residents.
April 16, 2019