More than a thousand people went along to the council's Affordable Housing Open Day to get information and advice on how to get on the housing ladder.
The free event is organised every year by the Home Ownership Team. The team manages a list of people who live and work in Wandsworth who are eligible for one of several schemes set up to help people buy their first home.
Council leader Ravi Govindia (pictured) and the council's housing spokesman Paul Ellis both went along to the event. Increasing housing choice, helping working households access social housing and encouraging people to own their own home are all priorities for the council.
Members of the Home Ownership Team were at the event to talk eligible residents through the various different schemes available, including
The First Steps Shared Ownership Scheme for households with an income of less than £64,300 (for a one or two bedroom property) or £77,200 (for a three bedroom home).

Council tenants can buy their own home under Right to Buy, The maximum discount for this has recently been increased to £75,000.

Tenants can use a House Purchase Grant to buy a home on the open market, to extend the home of a relative or put it towards buying a shared ownership property.
There were also representatives from local housing providers and independent financial advisors and solicitors providing one-to-one advice on mortgages and the buying process.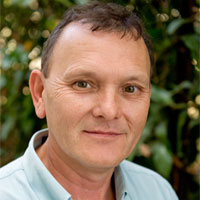 Cllr Ellis said: "It was encouraging to see so many people come to the town hall to find out about becoming a home owner. We know it's difficult to buy your first home in London , which is why we're doing all we can to help hard-November 1, 2012he borough is going through something of a house building boom at the moment as it continues to attract investment from developers. Many of these homes are affordable and can be bought on shared ownership terms by people who live or work here. We have also successfully campaigned for the Government to increase the Right to Buy discount to £75,000.
He continued: "We will continue to work hard, in association with developers, housing associations and landlords, to ensure there's a good mix of high-quality properties for local people to rent and affordable homes to buy."
For more information about the event or to learn more about home buying opportunities in Wandsworth visit www.wandsworth.gov.uk/homeownership or contact the Home Ownership Team on (020) 8871 6016/6017 or housesales@wandsworth.gov.uk

November 1, 2012 <