Judgment At Nuremberg 2013
---
Central London revival production in aid of Wandsworth based charity

"The only thing necessary for evil to triumph is for good men to do nothing."

Written by Oscar-winning Abby Mann, Judgment at Nuremberg is one of the most powerful plays about the Holocaust. The Nuremberg trials remain a model for international criminal tribunals, and presiding Judge Haywood's struggle to establish justice and responsibility is as relevant today as ever.

Judgment at Nuremberg is brought to you by a company fully cast from legal professionals. In this way, the actors have unique insight into what it means to practise law, as they take the stage to judge the judges. The play is directed by Sally Knyvette. She has directed 5 previous lawyers' productions at the Tricycle Theatre, all of which were hugely successful. The play is now going to be performed at the Bridewell Theatre ~ just off Fleet Street, over five performances from Wednesday March 20th to Saturday March 23rd.

The 2011 production of Judgment at Nuremberg was sold out in advance, tickets are still available for some performances in 2013 - you have been warned, dont wait too long to book your tickets! All the profits will go to a great local charity - Paul's Cancer Support Centre. The centre is a registered charity that helps anyone who has been affected by cancer. This includes not just people who have cancer but also those who have a family member or friend with the disease as well as health care professionals.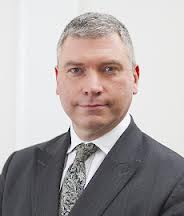 For more information and to book tickets, please click below:
http://www.paulscancersupport.org.uk/judgment - Putney resident Peter Dodge (pictured right) who will perform as "Parker" says that readers are welcome to mention his name when booking and to say hello afterwards.

Evening performances will be followed by a reception with wine and a light buffet.

March 12, 2013