Massive turnout as hospice hosts art therapy exhibition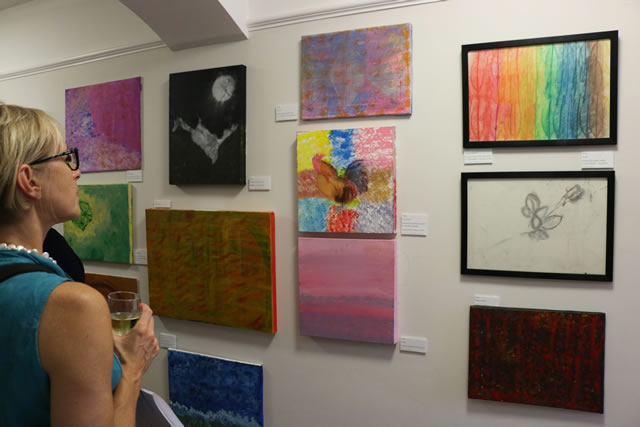 Over 150 people attended a unique art therapy exhibition last night which raised £700 for Royal Trinity Hospice. The exhibition, entitled 'Not Finished Yet', was organised by patients of the hospice who wanted to raise awareness of the value of art therapy and creative arts in their care.
In excess of 50 pieces of art were on display at Trinity across a variety of mediums, including paint, clay, collage, photography, digital arts and poetry. Many of the artists were at the event in Clapham and chatted with visitors about art therapy and the inspiration for their work. The event raised £700 from the sale of the work with all proceeds going to Trinity.
The exhibition also incorporated a small selection of pencil portraits of Trinity art therapy patients from 30 years ago. The drawings were donated by Angela Landels who was the art therapist at Trinity in the 1980s and got in touch after seeing the advert for the exhibition.
Visitors to 'Not Finished Yet' described it as inspiring and deeply moving. One said, "Your work makes people like me (young and healthy) wake up and realise that we need to make the best out of our lives, experience each moment as a chance to celebrate life."
Catherine Hodgson, one of patients who initiated the event, said "It was an incredibly uplifting event and it was wonderful that so many people felt a connection with the art we had created. For many of my friends and family, it was the first time they visited the hospice and everyone remarked what a lovely vibe it has and how warm and friendly everyone is."
Diana Kagiafa, Art Therapist at Royal Trinity Hospice, said, "It was amazing to open the doors of Trinity to so many people and I'm delighted the exhibition was so well received. I think it went some way towards breaking the taboo around the hospice and showing what a colourful and vibrant place it can be."
Trinity offers a range of art therapy sessions, open art studios and creative workshops at the hospice to enable patients, carers and families to express thoughts, feelings and experiences in a safe environment. Art therapy is just one of the many types of support available for patients and families at Trinity which can help people feel better for longer and manage the practicalities associated with living with a progressive, life-limiting illness.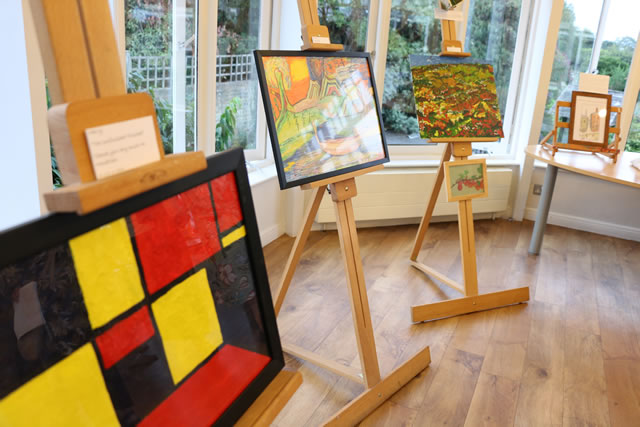 September 16, 2016