Celebrate Relay for Life in aid of Cancer Research UK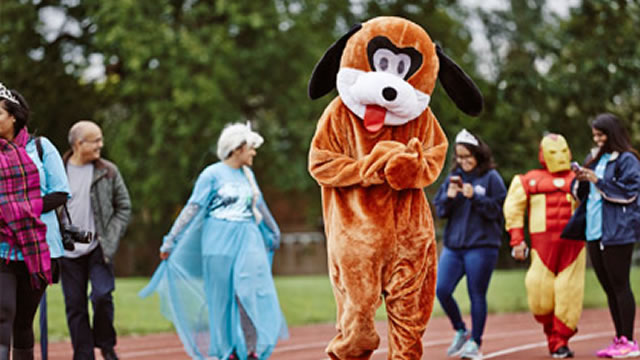 Cancer Research UK is urging everyone in South West London to head down to Barn Elms Sports Trust on 15th July for a day of family fun to kick-start your summer.
Relay For Life Richmond promises to be a firm favourite with families and music fans alike offering a fun-filled free-to-enter day for all ages while raising funds in aid of Cancer Research UK.
This year's event has something for everyone. With a full programme of music, entertainment, face painting, raffle prizes, stalls and other events - making it fun for all the family!
The charity committee is holding the event encouraging family, friends and work colleagues to get together to help celebrate the end of a unique year-round inspirational team fundraising challenge.
Georgi Blunsum, volunteer Co-Chair of Cancer Research UK's Relay For Life Richmond, said: "Relay For Life is a great way to spend time with your family, friends and colleagues while raising money for a truly worthwhile cause."
During the Relay itself, team members take it in turns to walk round a track while everyone else enjoys the carnival atmosphere. This fundraising celebration and family fun day in one is free to enter and will run from 12pm-12pm.
As dusk falls specially made Candle of Hope bags - decorated with touching messages in memory or in celebration of loved ones - are filled with sand and lit up with candles around the Barn Elms Sports Trust and glow long into the evening.
Georgi Blunsum continued: "One in two people in the UK will be diagnosed with cancer at some stage in their lives. Taking part in Relay For Life is about being part of a community united in the belief that it can make a difference. Cancer Research UK needs everyone in South West London to act right now".
"We have made so much progress in the fight against this devastating disease, but it's not just technology or knowledge that we need to win the battle to beat cancer– it's funding."
"Today as many people survive cancer as die from cancer, but there's much more work to do."
For more information about Relay For Life visit cruk.org/relay or call 0300 123 1026

June 28, 2017