On the Prudential RideLondon-Surrey 100 Sunday 4th August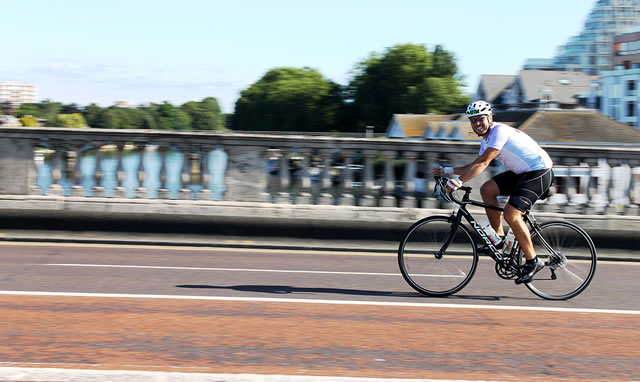 Join Team RHN and 1000s of other cyclists taking on the 100 mile route through central London and Surrey's countryside on Sunday 4 August. With leg-testing climbs and a route made famous by the world's best cyclists at the London 2012 Olympics, it's a truly spectacular event for everyone involved.

The Prudential RideLondon-Surrey 100 starts at the Queen Elizabeth Olympic Park and finishes on The Mall in central London, shortly before 150 professional cyclists race in the Prudential RideLondon-Surrey Classic on a similar route.


Why ride for the RHN?
As the ballot for the 2019 Prudential RideLondon-Surrey 100 is now closed there are only charity slots available. They have been very lucky to secure some of these spots so get in touch as soon as possible if you would like to take one (or two!) and ride for the RHN! They have enough spaces if you would like to enter as a larger team.
Registration fee: £15 or £20 for two
Fundraising target: £500 per cyclist
What you get from the RHN;
• An RHN cycling jersey
• Fundraising and training tips
• Fundraising support from the beginning to the very end
• Support from cheering points along the route
• Invitation to their annual Thank You evening drinks reception

If you did get a ballot place the RHN would still be delighted to have you on their team. You will receive all the same benefits and there's no minimum fundraising target; thay just ask that you enjoy yourself and raise as much as you can.
By signing up to ride for the RHN, you can directly help the charity provide the services which enhance the lives of their patients and residents living with brain injuries.
Secure your place by getting in touch with the events team on 020 8780 4560 or events@rhn.org.uk

April 5, 2019