Not Finished Yet
---
Hospice patients to showcase art in unique exhibition



Royal Trinity Hospice
Royal Trinity Hospice will host a unique art therapy exhibition entitled 'Not Finished Yet' on Thursday 15th September (6-8.30pm) aimed at raising awareness of the value of art therapy and creative arts in hospice care. Over 50 pieces of art will be on display across a variety of mediums, from poetry to visual art, all created by people living with progressive, life-limiting illnesses living in central and southwest London.

The event has been initiated and organised by a group of Trinity patients who are passionate about the role of art therapy in hospice care. Art therapy is a form of emotional support that involves using visual art materials to create and reflect on pictures or objects that have personal meanings. It has been found to ease anxiety, build confidence, and help people regain control in the face of their illness. Paint, clay, collage, photography and digital arts as well as poetry will be on show.

Catherine Hodgson, one of the patients organising the event, said:
"Being part of the Art Therapy group has reconnected me with my love of art and the soothing effect it has on me. I can really get lost in my work and forget about my worries. Over time we have all gradually opened up to each other and the things we have shared have helped us to develop perspective and understanding of all our situations. I love being part of a bunch of very eclectic people and the friendships I have made are simply wonderful."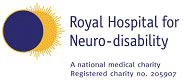 Diana Kagiafa, Art Therapist at Royal Trinity Hospice, said:
"Most of the patients I meet haven't had any art experience since school but I see time and time again how the life force of creativity can transform people's lives. This exhibition is a unique opportunity to share in personal and collective themes from the work that we do in the hospice."

Trinity offers a range of art therapy sessions, open art studios and creative workshops at the hospice to enable patients, carers and families to express thoughts, feelings and experiences in a safe environment. Art therapy is just one of the many types of support available for patients and families at Trinity which can help people feel better for longer and manage the practicalities associated with living with a progressive, life-limiting illness.
RSVP for the event: email Grace Lodge on glodge@royaltrinityhospice.london or call 020 7787 1089


July 25, 2016