A series of events over 28th May - 12th June across the borough
The programme for this year's festival has just been published. There are again a wide variety of talks, walks and exhibitions brought together by Heritage Wandsworth, the local history and historic environment partnership for the Borough. Each of the events, many of which are free, is led by an acknowledged expert.
Some events highlight activities across the whole Borough, whilst others consider hidden gems in some forgotten corners. A photographic exhibition shows Wandsworth's seasonal urban landscape reminding us how the past touches the present, as do the talks on Sheepscapes and the natural landscape and the history of swimming the Thames. Also you can learn how to research the history of your house and hear about Wandsworth during the First World War.
The very varied history in Tooting is delved into with a series of events taking in the heritage trees on Tooting Common, Tooting Bec Lido, some of the places of worship on a multi-faith walk, famous and infamous people of Furzedown, child abuse in 19th century Tooting, or you could learn about the Romans marching through Tooting along Stane Street.
In Balham, walk along Falcon Brook, one of the lost rivers of London, or you can visit the London Sewing Machine Museum.
While in Wandsworth there is another chance to take the popular walk 'twixt the commons' and see the Emanuel School Archives which explore some of the stories of the 'Old Emanuels' who fought in the First and Second World Wars. And not seen before, an exhibition commemorating the 60th anniversary of the Fitzhugh Grove Estate, designed by Sir Leslie Martin, principal architect of the Royal Festival Hall.

In Battersea there are walks around the built up area and around Battersea Park, together with the chance to explore the former Battersea Town Hall as it emerges from recent fire damage and development. A talk on Charlotte Despard, will introduce you to one of Battersea's most amazing women.
A walk round Earlsfield will include the area's connections with WW1, the history of the River Wandle and the route of the Surrey Iron Railway. A talk on Columbia Graphophone will explain how one of Britain's first record companies, became a major employer in the early 20th century.
In Putney a walk and a talk on the sculpture of Alan Thornhill and the Putney Sculpture Trail.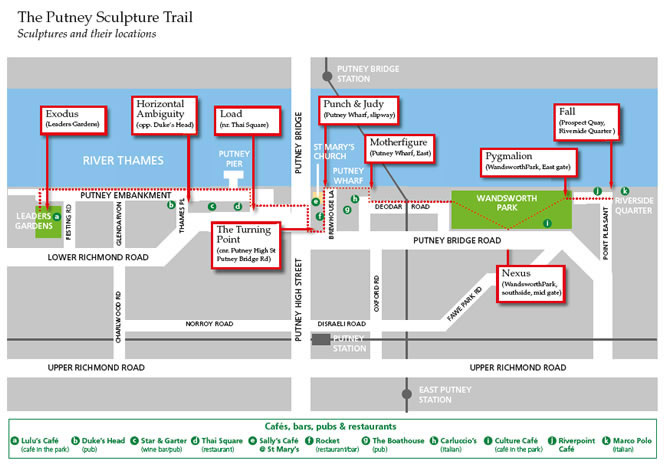 In Roehampton the theatre group Spare Tyre are bringing to life stories around the
Order of the Poor Servants of the Mother of God, Roehampton women and other remarkable people who lived in the grand houses. There will also be a chance to tour the grounds of Grove House.
Not forgetting, that parts of Streatham were once in Wandsworth. The Streatham Society is also a founder member of Heritage Wandsworth. They have two events: a talk 'Fascinating Streatham' and a tour of the Henry Tate Gardens.
April 27, 2016