Discover the art behind the doors of Wandsworth artists this October



photo: Daniel Weill
This October come and take a peek at amazing art behind normally closed doors as around 100 artists invite you into their homes and exhibition spaces. Wandsworth Artists' Open House offers an informal and relaxed setting in which to browse, buy and talk about the various artworks on display.
The event takes place on the weekends of 1 and 2 October and 8 and 9 October, and is an opportunity to look at work catering for all budgets, including sculpture, painting, jewellery, photography and crafts from both professional and amateur artists and makers.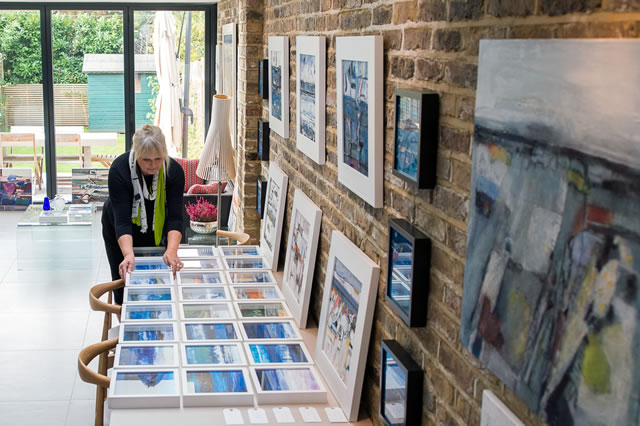 Artist Birgitte Sheard AOH 2015 Photo: Deborah Jaffe
Some open houses will offer live demonstrations, with the chance to create your own art, (one artist plans on using children as 'living canvases' by painting their faces) whilst others are offering guests wine, drinks and even homemade cupcakes making you feel at home and enjoy the experience in a relaxed environment.
This year you can create your own discovery trail of artists near you. There is a new mapping feature on wandsworthart.com which allows you to create your own map of artists right on your doorstep, as well as the type of art you'd like to see.

Printed guides with a map of all open houses will be available from your local library, and at various venues and organisations throughout the borough. Brochures can also be obtained from Wandsworth Arts Team using the contact details below.
For more information see www.wandsworthart.com.
If you would like a brochure contact the Wandsworth Arts Team on 020 8871 8711, email arts@wandsworth.gov.uk, write to Staff yard, Battersea Park, London SW11 4NJ or visit wandsworthart.com

September 9, 2016