With more than 45 events across the borough
The festival, which runs May 6-22, has something for everyone including spoken word performances, theatre, visual arts, dance and exhibitions by visiting and local artists.
There are plenty of opportunities to get involved and try something new plus the chance to see inside some of Wandsworth's most unusual venues.
The festival's final event - The Shimmy – is an afternoon of eclectic outdoor arts activities along the riverfront in Putney on May 22. This year more local people are being asked to get involved with the event and to help decorate the area with butterflies. For more information visit the council's website or contact the arts team.
The Arts Festival, supported by funding from Arts Council England and sponsored by Southside Shopping Centre and St. James, invites artists into the borough to work with local groups as well as supporting local organisations to create new work. For the first time this year an advisory group of local organisations and artists has worked with the council's arts team to help develop the programme.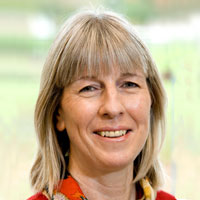 Wandsworth arts spokesman Cllr Sarah McDermott said:
"This year's programme is the most exciting yet – there really is something for everyone so make sure you take a look at what's on offer and scribble some dates in your diary.
"Each year the festival proves a terrific platform for local artists to exhibit their work and for residents and visitors to discover the wonderful variety of talent we have working here in Wandsworth."

The festival launch will be held on Friday 6 May with Jean 'Binta' Breeze pictured right, performing her specially commissioned festival poem at Southside Shopping Centre in Wandsworth Town. Arts and education charity Action Space will also be exhibiting their work and children from Smallwood Primary School will be teaching origami techniques.

Other festival highlights include:

Tilt's London Liming

– where spoken word meets carnival. An event where you can drink, dance, socialise and experience the best poetry and performance. Featuring Jean 'Binta' Breeze, Adisa, Caroline Bird, Melanie Abrahams as host and special guest Alexandrer de Greta (UK Calypso Monarch 2010) and BAC's Beatbox Academy. Tickets £5 / £4 concessions. Sunday 15 May 8 – 10:30pm. Battersea Arts Centre Café, Lavender Hill, SW11 5TN More info: ontilt.org or 020.7272.8386

People Show 122

: The Pump House Project. The Pump House Gallery in Battersea Park house theatre company People Show for a week of fantastical performances. Ghosts are about, and some have dogs. Magical water features are created by human fountains. The Pump House is itself transformed to present living local stories from its 150 years history. This project is devised by Roehampton and ALRA students led by People Show, with input from local residents. Free exhibition entry. Performance tickets £10 / £8 concessions. Wednesday 11 to Saturday 14 May 11am -4pm; Sunday 15 May, 11am – 2om. Performances at 6pm and 8pm with a 3pm matinee on Saturday – Info and bookings peopleshow.co.uk or 020.8333.4457

The festival brochure, which includes detailed times and venue information, is now available at www.wandsworth.gov.uk/artsfestival and will be in libraries and other local venues from April.
April 7, 2011