Leader's New Year Promise
---
Cllr Ravi Govindia, said Wandsworth is facing 2013 with "renewed confidence"

In his new year's message, the leader of the council, Cllr Govindia highlights the opportunities offered by the regeneration of Nine Elms and the extension of the Northern Line to Battersea.

And he has vowed to continue to attract investment into the borough and offer the people of Wandsworth more choice and opportunity in education, housing, employment and transport.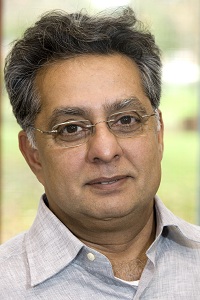 The full message is as follows:
"We are looking forward to 2013 with renewed confidence following news that the Government has guaranteed funding for the Northern Line extension to Battersea. This is the culmination of an eight-year vision by Wandsworth Council to see the area around Battersea Power Station transformed, bringing new homes, new jobs and new opportunities to our borough.

We planted the first seeds back in 2004, bringing partners together around our ambition to see mostly brownfield land turned into the biggest regeneration project in Europe, creating 25,000 new jobs in the process. The Northern Line extension is the missing part in the jigsaw which will see our ambitions fully realised.
This is job creation that London badly needs, providing economic growth and prosperity for Wandsworth. No more so for younger people who can take advantage of an estimated 1,000 new apprenticeships.
While Nine Elms if a flagship example of our previous ambitions being realised, we are looking to the future to do more. That is why we have launched something called "Building an even stronger Wandsworth" which is about extending opportunity and choice.
We are improving transport links, creating more educational choice and bringing fresh investment to areas like Roehampton town centre and Winstanley/York Road estates. We are calling for Clapham Junction to be connected with Heathrow and Crossrail 2, while continuing to campaign hard on issues like Heathrow expansion and night flights.
I see 2013 as a year of hope for our borough. I hope it brings prosperity and happiness for you and your family too."


December 29, 2012