Closure for repairs had led to substantial congestion in local area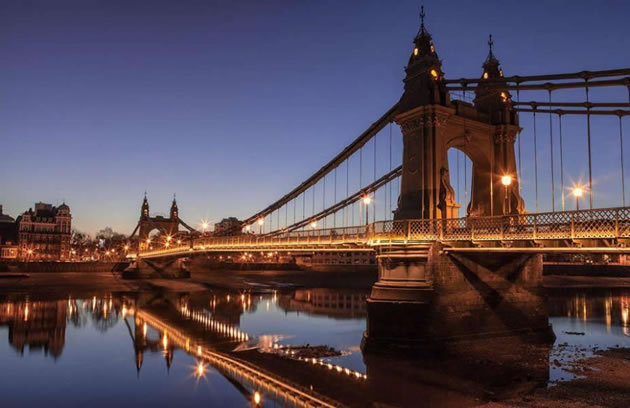 Hammersmith Bridge has reopened after repair work required it to be closed during the half term week.
The closure had resulted in significant traffic problems in the Hammersmith, Fulham, Chiswick and Putney areas since 21 October. The bridge had to be closed after checks revealed repairs were urgently needed to keep it operating before a major repair program is put in place next year. This will result in more extended closures.
Hammersmith & Fulham Council says it is working closely with Transport for London in order to finalise plans these works.
The 130 year-old bridge closed to traffic from 5pm on Saturday 21 October and was originally scheduled to remain shut until Sunday 29 October but reopened at 9am on Friday morning. The school half-term period has been chosen to reduce the level of disruption and inconvenience as much as possible.
Motorists were diverted via Chiswick Bridge and Putney Bridge causing significant traffic problems in those areas.
Diverted buses have now reverted to their regular routes. You can get the latest bus information from Transport for London at TfL Buses or follow @TfLBusAlerts on Twitter.
Hammersmith Bridge is currently operating under severe weight restrictions with only one bus in each direction permitted on the bridge at any one time.
To comment on the repair works, contact H&F Council's transport team at bridgeproject@lbhf.gov.uk.
To find out more about the full refurbishment, visit H&F Council's page on Hammersmith Bridge repairs.
October 27, 2017