Is Honesty Always The Best Policy?
---
TV production company looking for volunteers for new show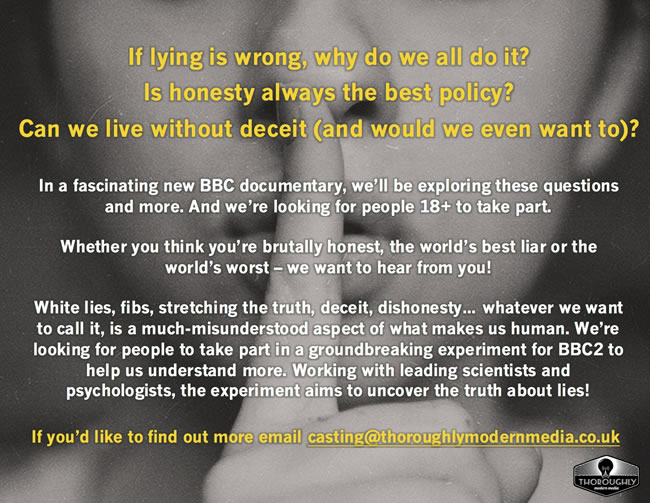 Thoroughly Modern Media, an independent television production company based in London, is looking for people to take part in a social experiment for a BBC2 documentary about honesty, in which particpants will be challened to remain entirely truthfully for a week. Working with scientists and psychologists, the experiment will explore whether honesty really is the best policy.
They are keen to hear from a range of people, aged 18 or over, who might be interested in taking part, whether they consider themselves to be brutally honest, or feel that deception is a necessary tool for daily life.
If you'd like to find out more, get in touch at casting@thoroughlymodernmedia.co.uk, where a member of the team would be happy to have a chat to explain more about the programme. There's no obligation to take part.
December 29, 2017