In time for the early morning rush hour
Putney Bridge will be fully reopened at 5am on Friday, September 26 following its £1.5m facelift – two weeks ahead of schedule.
The Grade II Listed bridge has undergone extensive repairs to protect it against water penetration and seen many of its ornate Victorian features completely refurbished and revitalised.
As well as new weatherproofing and a brand new road surface, new paving stones have been laid on its footpaths and its drainage systems have been upgraded. Vegetation growing on the sides and underneath the bridge structure has been removed and the damage caused when a bus crashed into its parapet wall in July has also been put right.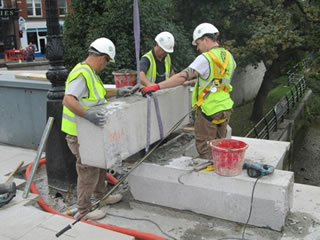 Ahead of its reopening, this week will see the bridge's ornate Victorian iron lamp columns reinstated. These have been fully refurbished and restored by skilled craftsmen and fitted with modern LED lights to make them shine brighter.
Final tasks also include laying down new road markings, completing the installation of street furniture such as litter bins, signage and bus stops and resurfacing the road on the Fulham side of the bridge, which is badly rutted from buses. This was not originally included in the works programme but has now been added to improve the travelling experience for bus passengers and drivers. The asphalt to be laid at this location will be of a special hardness that is better suited to the wear and tear caused by heavy vehicles.
In addition the traffic lights at the junction with the Lower Richmond Road have been modernised and upgraded by Transport for London.
Repairs to the subway on the Fulham side of the bridge have been put on hold until approval is given for its specialist wall facings to be installed, but as an interim measure it will also re-open to the public on Friday.
Wandsworth Council's repairs to the bridge began in mid-July and were originally timetabled to last around 13 week until mid-October, but they will be completed in just under 11.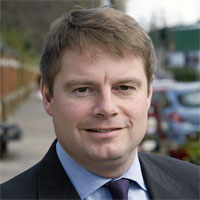 Transport spokesman Cllr Jonathan Cook said: "I would once again like to thank the travelling public for the great patience they have shown while we have been carrying out these important repairs to Putney Bridge.
"I am absolutely delighted that we have been able to complete this big task more than two weeks ahead of schedule and also very importantly right on budget. It has been a great team effort by everyone concerned.
"The bridge will be fully reopened to traffic at 5am on Friday in time for the early morning rush hour. I am sure that when people drive, walk, catch a bus or cycle across the river in the coming days and weeks they will be really impressed at how good the bridge looks and by the quality of the work that has been done."


8 update

7 update
6 update

5 update

4 update

3 update

2 update

1 update

September 23, 2014