Justine Greening MP encourages residents to attend
The Plaza Group have organised an open public meeting on Wednesday 30th November at Saint Barnabas Church, 146 Lavenham Road at 8pm to update residents about the future of the former Rileys Snooker Hall, 227-231 Wimbledon Park Road, Southfields.
Last year the Plaza Group held a meeting to discuss their proposal for a local cinema which many local residents attended. Since then, Indigo planning colsultants have purchased the site and held an exhibition for the public to view their initial proposals.
A cinema on the former Rileys Snooker Hall site would provide a sustainable, re-generational development that would be a great benefit the community and it is likely a planning application for a residential led mixed development will soon be made.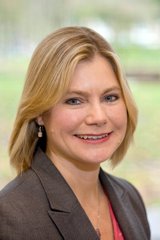 Justine said, "I have recently met with both Indigo and the Plaza Group to discuss their ideas for a cinema which would be great for the local community. I will be attending this meeting and I would encourage local residents who are interested in the development of this site to come along so they can put their questions and ideas to the Plaza Group directly."
If you have some questions you would like to put to the Plaza Group but are unable to attend the exhibition, you can contact Justine at greeningj@parliament.uk to follow up your concerns.
November 16, 2011