David Goodhew recognised for leadership in the Inspiring Minds bursary campaign to promote social diversity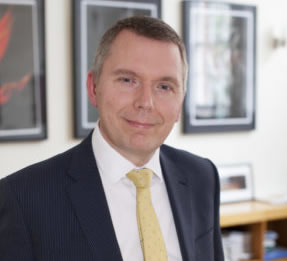 Latymer Upper School Head, David Goodhew, has won the Institute of Development Professionals in Education (IDPE) Senior Leader of the Year Award for his leadership in the school's Inspiring Minds bursary campaign.
Inspiring Minds aims to raise enough funds to provide one in four of Latymer pupils with a means-tested bursary by the school's 400th anniversary in 2024.
David believes that social diversity benefits the whole school community – both bursary holders and non-bursary pupils alike, with children experiencing a more rounded education if they learn alongside pupils from different backgrounds. Being exposed to those who have outlooks and life experiences different to their own prepares pupils for the outside word, beyond the school gates.
The Inspiring Minds campaign is one of the most ambitious in the independent school sector and is a blueprint for bursary campaigns within the wider school community.
The IDPE award follows the Independent School Parent Magazine award Latymer won earlier this year for 'Independent School of the Year for Contribution to Social Mobility'.

June 12, 2019