Claim made that increase in market is out of control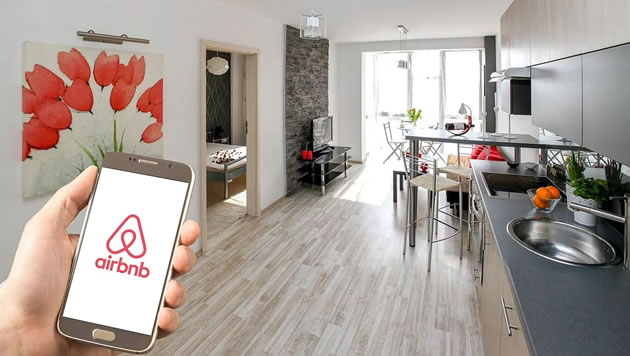 As many as one in fifty London homes could be short term holiday lets, analysis by London Councils has revealed.
The local government organisation found almost 75,000 full properties listed on major short-term rental sites last month.
Residents complain that some may be used as 'party houses', or for sex work and drug-dealing, London Councils said.
It comes as 56,000 households in the capital are in temporary accommodation – accounting for almost 70 per cent of the national total.
Councillor Darren Rodwell, leader of Barking and Dagenham Council and London Councils' executive member for housing, said the figures were "ridiculous" when so many Londoners are homeless.
He said: "Although short-term lets listed on digital platforms offer benefits to some Londoners, the market is growing out of control.
"Boroughs are hearing more and more complaints about short-term lets linked to antisocial behaviour and even criminality.
"The priority has to be protecting Londoners' interests. That's why we're calling on the government to introduce much stronger regulation of this sector."
In total, London Councils found over 108,000 listings on Airbnb, Booking.com, Homeaway, Housetrip, Niumba and Trip Advisor last month – but excluded those where only a spare room was available.
The organisation acknowledges that some properties will be listed for rent across multiple sites, meaning the total figure will likely be lower than one in fifty.
Richard Lambert, chief executive of the National Landlords Association (NLA), said the figures would include "overlap" as it is common practice to list properties on multiple sites.
He said some short-term rental ads would be sub-lets by tenants, which can cause problems for landlords.
And not all properties listed will be used permanently for holiday lets – Mr Lambert said many NLA members list properties to make back cash when they have an unexpected vacancy.
But he admitted that he had seen an "increase" in landlords moving from long-term to short-term holiday lets over the past three years, because "the economics are better".
He said the problem was "most intense" in London, and there was not enough housing in the capital.
Dan Wilson Craw, director of renters' association Generation Rent, said the rise of holiday lets was a "big issue" particularly in central London.
He said the profitability of short-term rental was a "huge problem" and landlords should be taxed more on holiday lets to incentivise long-term rents.
He added: "If you have a home on one of these sites all through the year, that's a home Londoners can't live in."
Jessie Matthewson - Local Democracy Reporter

January 26, 2020