Rules restricting large lorries from residential streets will not be enforced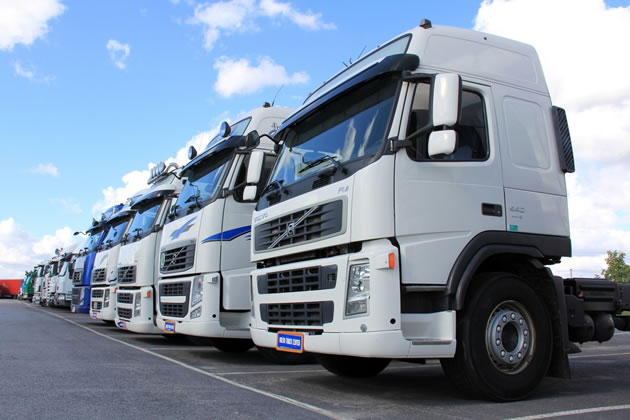 Lorry drivers in London will face fewer restrictions on night-time deliveries to ensure shops stay stocked during the coronavirus outbreak.
The largest vehicles normally need a permit to drive on residential streets across the city after 9pm on weekdays or at the weekend, keeping noise to a minimum for residents.
But as shoppers strip shelves of essential food and medical supplies, London Councils announced this week (Tuesday) that it would no longer enforce those rules.
The local government organisation – which represents all 32 London boroughs and the City of London Corporation – said it would relax restrictions until the end of April.
Council leaders could approve a longer pause if the Covid-19 outbreak continues to put a strain on supplies.
Cllr Peter Johns, Southwark Council leader and chairman of London Councils, said protecting Londoners was his "top priority".
He said, "Suspending enforcement of the London Lorry Control Scheme will give hauliers peace of mind as they work under incredible pressure to supply London's shops and other businesses with vital goods our residents need."
Liberal Democrat London Assembly member Caroline Pidgeon welcomed the change in the face of "many challenges that London has never experienced before".
She said: "Of course there are risks to noise disturbance for some residents and that should not be overlooked, but the needs of keeping our shelves stocked must come first.
"We should also not forget that a temporary suspension of the London Lorry Control Scheme took place during the 2012 Olympic and Paralympic Games and created minimal disruption.
"Hopefully this should again be the case if every step is taken by retailers to minimise noise when lorries are unloaded during the night."
Industry groups also backed the plans. Freight Transport Association chief executive David Wells said it was a "vital step" towards tackling the supply challenges caused by the virus.
He said it would "help businesses to keep supermarkets stocked with the essential items consumers need to remain healthy and safe during this unprecedented time".
Road Haulage Association chief executive Richard Burnett also welcomed the move, but stressed that those carrying out night time deliveries must "ensure that operations are as quiet as possible"
Jessie Matthewson - Local Democracy Reporter

March 21, 2020