Urge firms to keeps staff in London working from home as long as possible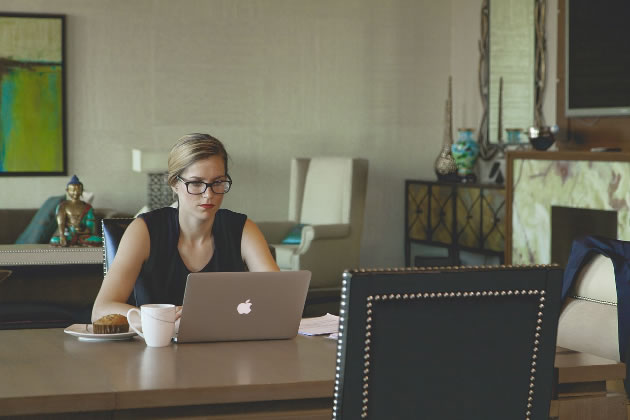 Transport for London (TfL) has urged businesses to keep staff working from home if possible, amid fears that social distancing will be under threat as coronavirus lockdown lifts.
Almost half of Londoners don't own a car, and rely on public transport for their commute – with four million Tube trips on a normal week day.
But to keep passengers at a two metre distance, and stop the spread of Covid-19, packed trains and buses will be slashed to between 13 and 15 per cent of normal capacity.
And the network is still not back to normal service, because staff are sick or self-isolating due to the virus.
Three quarters of Underground trains are now running, along with 85 per cent of buses.
With lockdown rules to ease further on 1 June, and non-essential shops allowed to reopen from the middle of next month, TfL issued new advice for businesses on Tuesday (6 May).
Employers are urged to keep staff working from home if possible, in line with Government advice – and to be flexible about hours to help workers avoid travelling at peak times.
TfL wants commuters to walk or cycle if possible, and view public transport as a last resort.
London's Deputy Mayor for Transport Heidi Alexander said reduced capacity on Tubes and buses while social distancing is required will be "an inescapable fact".
"That is why it's vital that all Londoners – especially businesses – work with us to prevent overcrowding on the network," she explained.
London Chamber of Commerce leader Richard Burge said it is "imperative" that as many London businesses as possible stay working from home "for the foreseeable future".
"Businesses must look at flexible hours and how they can mix office and working from home days," he said.
"In return, TfL need to look rapidly at fare structures that will incentivise businesses to respond to reduced transport capacity."
Liberal Democrat mayoral candidate Siobhan Benita has already called for cheaper "early bird" fares on TfL – to encourage commuters to travel off-peak.
But Labour's London business lead Leonie Cooper – who chairs the London Assembly economy committee – today warned that having employers on board is "much more important" than cutting fares.
"I'm not against the idea of treating the peak as longer," she said. "Trains have got to be much more frequent from earlier.
"But I'm not sure incentivising people by putting fares down would work unless you have the employers bought in."
Ms Cooper said a longer rush hour – with trains running regularly – would be "absolutely critical" to avoid the Tube becoming "completely overwhelmed".
Businesses must think about how they can take pressure off public transport, and introduce flexible work hours, she said.
Staff could work longer hours from home on some days, adding in the time they'd usually spend commuting, which is already "effectively part of people's working day".
This would allow workers to do reduced hours in the office on other days, and so avoid peak travel times.
"Everybody in London recognises that cramming people into Tube trains in the way we all used to enjoy so much isn't an option anymore," Ms Cooper said.

Jessie Matthewson - Local Democracy Reporter

May 27, 2020