Staff to work in 'geographic clusters' rather than at specific locations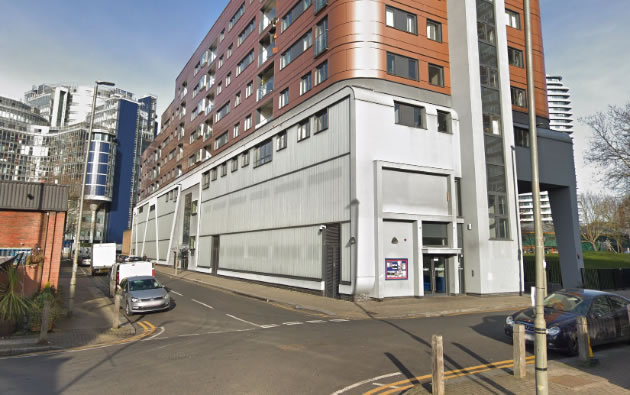 Caius House. Picture: Google Streetview
Parents worried about plans to shake up the way youth centres are funded in Wandsworth have outlined how important they are to the community.
Elizabeth Oddono, part of a group campaigning against the changes, said the move risks damaging the community that has built around the centres.
She said, "They break down barriers. Kids from difference ages and walks of life are hanging out together, creating mentors from the community who understand what their experiences are.
"Kids going to the clubs can step away from their home life or their school life and relax."
The plans will mean staff will be moved to three "clusters" in the borough, rather than work at specific centres.
Ms Oddono, who lives in Battersea and has three sons between 13 and 17 years old, said they often use Caius House – one of two centres along with Devas (both in Battersea) that campaigners are especially concerned about.
She said: "There are some really experienced staff who really know the local families, and this risks breaking that apart. It just feels like nobody is listening.
"We just want to know that our kids are occupied safely and have something to do. It's about our children, and their parents campaigning. We have kids from three years old to young adults."
She also pointed to some recent research by the All-Party Parliamentary Group on Knife Crime that suggested a link between rising knife crime and cuts to youth services.
Wandsworth Council has been quick to try to reassure residents that the changes are not cuts to either staffing or funding.
In a letter sent to anyone who contacted him expressing concern, cabinet member for education and children's services Councillor Will Sweet said front-line services are not being reduced "whatsoever", and in fact the plans will increase the numbers of staff working across the borough.
He said, "This means more staff than there are now, doing more integrated work with more young children, teenagers and their families.
"The proposal is to organise Wandsworth staff working with children in this area into three geographic clusters.
"It is an increase in terms of the capacity available to deliver services to children and young people."
He stressed that Caius and Devas, along with other local youth clubs, are "fantastic", and that the council is "passionate" about continuing to support the work they do.
Mr Sweet said, "The council funding that Caius and Devas receive at present is primarily staff.
"Under the proposed model, the council would still allocate staff and some of the cluster's services will still be delivered at those youth clubs."
The main grant for Devas is being increased by 25%, and for Caius it will increase five-fold, and a new £190,000 community fund is to be set up that local groups (including the clubs) can draw from to support their ideas.
Leader of Wandsworth's Labour opposition group Councillor Simon Hogg said he was "very worried" about the plans and what they will mean for Battersea.
He said, "We are in a time of crisis with youth services already cut down to the bare bones. Each year we expect our youth centres and community groups to do even more with even less.
"This latest attempt to re-jig services is a risk that we should not be taking.
"Clubs like Devas and Caius have a wonderful track record and Wandsworth Labour believes that now is not the time to be experimenting with new systems.
"Weakening youth services at a time like this would be a disaster for the surrounding community and we'd like to see the funding to these groups increase so that they can help us secure futures for young people in Battersea."
Calum Rutter – Local Democracy Reporter

July 9, 2019