At the Wandsworth Family Learning Festival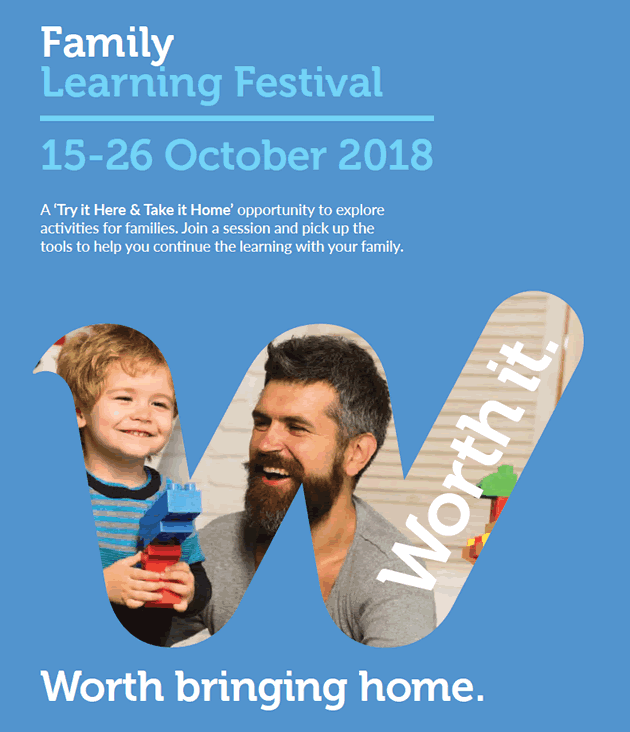 The Wandsworth Lifelong Learning Service has announced a range of courses this autumn for adults to learn new skills, including opportunities to learn with your family.
The Wandsworth Family Learning Festival runs from October 15-26, with a wide range of free educational activities to try including workshops, family fun days, jewellery making, a lego workshop, boxing, yoga and gardening.
The themes is 'Try it Here and Take it Home' and it's a chance to learn a new skill alongside your children that you can all continue to enjoy after the festival.
See full details here.
Meanwhile a series of free community learning courses has been launched at York Gardens Library to give people skills to help their work, life, health, wellbeing and creativity. Courses include English, personal development and confidence building, yoga, mindfulness and art. There are also specialist sessions to help you be an educator and role model for your children, employment skills and a community leader training for migrant women.
This term Lifelong Learning has significantly increased the number of courses it is offering in English for speakers of other languages and functional English and Maths skills. These can help people get work and help people apply to become a British citizen.

The council's Lifelong Learning team will also be offering the usual range of other adult learning courses, short courses, apprenticeship programmes and fun family learning courses around the borough. Find out more and download a course guide on their website.
The council's economic development, skills and employment spokesman Cllr Rory O'Broin said: "Our fantastic Lifelong Learning team is helping adults and families enjoy the sheer joy of learning, but also making sure our residents have the skills they need to do well in life and contribute to their community. Take a look at what they have to offer and see if there's a course that would suit you."
They will be offered at centres in Roehampton, Battersea, Tooting and Wandsworth.
To find out more about these courses, contact Sharon Williams on (020) 8871 8055 or 07768 542 337, or email edlifelong@wandsworth.gov.uk.


September 24, 2018