A chance to win £5,000 when you recycle your rubbish


This year there will be a greater chance of winning, with two prize draws each producing a winner of £500, plus eight runners up who will all receive £250. The winners will also each be invited to choose a local community group to receive a reward of £2,500.
To be in with a chance of receiving a community reward, groups must register their commitment to encouraging recycling which they can do online. However, groups that did this for the original Golden Ticket prize draws don't need to do it again.
The Golden Ticket is being run for the second year by the Western Riverside Waste Authority (WRWA), which is responsible for managing waste disposal and sorting the mixed recycling collected across the London boroughs of Hammersmith and Fulham, Lambeth, Wandsworth and the Royal Borough of Kensington and Chelsea.
Residents will get a book of golden tickets through their door during September. To be in with a chance of winning, all they have to do is put their contact details on a golden ticket and pop it into a clear sack or mixed recycling bank with their clean recycling. Tickets found when the recycling is sorted at the Smugglers Way recycling plant will be entered into the draw.
People can enter every time they recycle using clear sacks or orange-lidded banks, but only tickets found with the correctly-recycled items will be entered. So tickets found with non-recyclable items, such as wood or polystyrene, or things that should have been recycled separately, such as old clothes, will not be included in the draw.
The first draw will be on December 16 and the second in March.
Community groups and projects that received community rewards last year included:
Transition Town Tooting, which used the money for environmental projects including the Tour de Tooting
FAST, a charity which helps young people in and around the Patmore Estate to positively contribute to the transformation of their own lives, families and community
Share Community which helps disabled people
The Graveney Canteen, a community kitchen that offers local people, especially those in need, a free three course meal every Friday made from reclaimed food from local shops and supplier
Doris Emerton Court Resident's Association – representing residents of a sheltered housing scheme in Battersea
Southfields Grid Residents Association – set up to preserve, maintain and enhance the Southfields Grid community
Wandsworth Radio – set up to provide a truly local news and music service
Homestart Wandsworth, which supports families struggling with illness, domestic violence, disability, multiple births or financial worries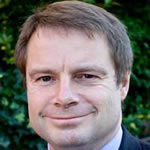 The council's environmental spokesman Cllr Jonathan Cook said:
"We support WRWA's Golden Ticket initiative because it encourages people to recycle – and recycle correctly – which saves taxpayers' money. I would encourage all our residents and community groups to make sure they don't miss out."
Ticket will also be available at the council's customer service centre in Wandsworth High Street or the housing office reception in Putney Bridge Road and in leisure centres and libraries or you can download them online.
Find out more about the Golden Ticket prize draw at www.wrwa.gov.uk/goldenticket
If you are a community group and would like to register, you can do so online.
Recycling bags and bins must contain only clean and dry items that are suitable for recycling. Find out what can be recycled
September 9, 2016