Old Bailey jury take less than 24 hours to convict teen of attempted murder
Ahmed Hassan, the teenager charged with planting a bomb on a District Line train on September 15, has been found guilty of attempted murder.
The jury took less than 24 hours to convict the 18 year-old asylum seeker from Iraq, who admitted planting the device, which partially exploded on the train at Parsons Green Station resulting in 30 people being seriously injured and burned in the fireball that ripped through the carriage.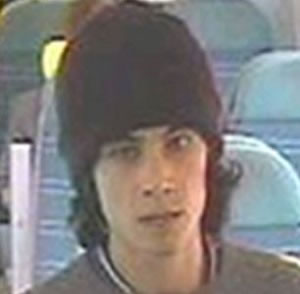 Hassan, 18, had been living with foster parents in Sunbury-on-Thames in Surrey, denied attempted murder and using the chemical compound TATP to cause an explosion that was likely to endanger life
During the trial the court heard that he told a mentor that it was his "duty to hate Britain" - and the court heard he blamed the UK and the US for the death of his father in Iraq.
However, Hassan told the court he left a homemade bomb on the train because he was bored and wanted attention, rather than having the intention to harm or kill.
Prosecutor Alison Morgan told the jurors that Mr Hassan, an Iraqi asylum seeker, packed a bomb with screwdrivers, knives and nails to cause "maximum carnage" on the rush hour Tube.
She said: "There were approximately 93 people in the carriage when the device detonated.The partial explosion created a large fireball. Some in the carriage were caught by the flames and sustained significant burns."
She told the court that Hassan, who claimed asylum in 2015, researched the contents of his home-made bomb in his phone, and CCTV images showed him shopping for parts including batteries and a screwdriver.
On the day of the attack, the court was told that he set the timer in the toilet at Wimbledon Station, got on the train and left the device in a bucket contained inside a Lidl shopping bag when he got off at Putney Bridge Station.
He then boarded a bus, and CCTV images show him looking towards Parsons Green, dismantling his phone, removing the SD card, biting it in two and hiding it.

After getting off the bus, Hassan disposed of the phone in a bin at Earls Court and took a tube to Richmond. He was next seen boarding a train to Brighton, then to Ashford and Kent and on to Dover, changing his clothing along the way.
He was arrested in Dover at around 7.50am on Saturday, 16 September.
Hassan admitted building the device, but said it had become 'a fantasy' for him. He said the fantasy was about being a fugitive and getting away, rather than the bomb, saying he "wanted attention".
He said he did not like having time off from school and had not been sleeping because of bad dreams. He watched lots of action movies and documentaries about fugitives, while drinking up to six energy drinks each day and told the court he had considered suicide "many many times".
He added: "The idea of killing another human being never crossed my mind at all. Never in my life."
He said he regretted his actions "very much every day... and I wish I hadn't done it. I wish I could travel back in time.
"I am very sorry but it can't be undone."
The Old Bailey judge, Mr Justice Haddon-Cave said today: "Ahmed Hassan, you have been found guilty by this jury at the Old Bailey of attempted murder on overwhelming evidence.
"I am now going to discuss with counsel the arrangements and timings for sentencing you."
March 16, 2018