Planning A Street Party For The Big Lunch?
---
Council fixes fee at £75 for organisers who want to close off the public highway

This flat-rate amount will contribute to the council's overall costs of drawing up the legal notices, publishing the adverts and the other expenditure associated with a road closure.

Local residents are now being reminded that they have just a fortnight left to notify the council if they want to close off their street to traffic to celebrate the Big Lunch.

This nationwide initiative will take place on Sunday, July 18 and is designed to encourage good
neighbourliness and better and friendlier relations with people living nearby.

Organisers who want to close their street to cars to mark the occasion must notify the council one month earlier – by Friday, June 18. This deadline allows just enough time for the statutory public notices advertising the closures to drawn up and published.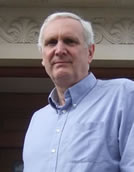 Council leader Edward Lister said he and his colleagues had agreed a simple flat rate charge to make it easier and more convenient for local people to organize their event.

He said:
"The council has kept the costs down so that as many streets as possible can take part in this year's Big Lunch initiative. If you would like to set up tables and chairs and have a wonderful lunch in the middle of your street, we will be doing all we can to help make this happen.

"There are certain legal formalities that must be completed, but we will take care of all these so that you can concentrate on organising your event and having a lovely day."

Last year's Big Lunch saw almost one million people come together to enjoy community events – and this year the organisers want millions more to knock on the doors of their neighbours, say hello and invite them for lunch.

For advice about arranging a road closure, and to notify the council that one is required,
organisers should contact the technical services department on (020) 8871-6708.



June 14, 2010