From over 500 entrants across the three categories
This year photoWANDSWORTH10 competition attracted more than 500 applications across three categories - Open, Young Person (under 25) and Group.
The theme was 'magic' and all kinds of photographs, studio-shots, computer-generated images and montages were eligible. Entries included everything from magical shots of everyday scenes to experimental images.

This year's winning pictures, selected by picture editor Jennie Rickets and photographer Eileen Perrier, will be on public display at the Southside Shopping Centre, Wandsworth, with other finalists until April 4.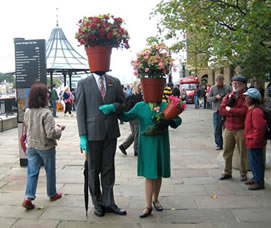 Alison Cousin scooped the overall first prize with her picture Harry Potter Transfiguration Spell Goes Wrong. She has won a Panasonic Lumix DMC-FS33 Camera courtesy of Jessops plus a mentoring session from Photofusion.
The runner up was Gwenael Le Doare with her photo Telekinesis. She won tickets to PhotoVoice Lecture Series 2011 with Chris Steele-Perkins.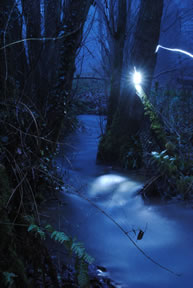 First place in the Young Person category went to Bella Hulla with 'Long Exposure of a Norfolk Stream During the Night' pictured right. She won a Mango Lab voucher worth £120 to be used in a photography workshop and her photograph will be printed into a canvas courtesy of Snappy Snaps.
Runner-up was Jade Lindsay for her entry Angel of The Forest. She won a place on the London Photography Workshop.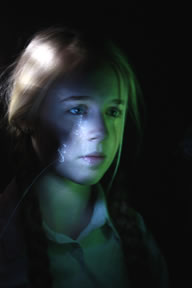 A special prize for groups was awarded to the Burntwood School Year 10. Their collection of shots won a Fisheye Lomography camera bundle. (Pictured left).
The annual competition is run by Wandsworth Council's arts team and film team. It was sponsored by Southside Shopping Centre, PhotoVoice, Jessops, The Mango Lab, Snappy Snaps, London Photo Workshops and Photo Fusion.

March 9, 2011