Two south London councils are investigating ways to harness the latest innovations in library services and technology while protecting their branch networks from the impacts of reduced public sector funding.
Across the country as many as 600 libraries have been recently shut down or are facing closure as the national debt is brought under control.
Wandsworth and Croydon Councils' plan is to test the service levels provided by their in-house library teams against a range of external suppliers including private companies, library trusts, other councils and community organisations.
The aim is to improve the range and quality of services people experience at their local branch while identifying more efficient ways of running the networks. They will also explore whether third parties could lever in additional investment in library buildings, new information technology and new stocks of books.
Many council services are run by external organisations like sports centres, meals on wheels, park maintenance and street cleaning. Bringing in outside expertise has led to major improvements to these services while vastly reducing running costs.
The investigation will also examine the potential for Wandsworth's in-house library team to take over the management of libraries across both boroughs. This option could generate savings through sharing management costs and buying power.
If a new approach is pursued each council will retain strategic control over its libraries and the services they offer – only day-to-day management duties would be passed to a third party. The councils would continue to own their library buildings and the service would remain free to use.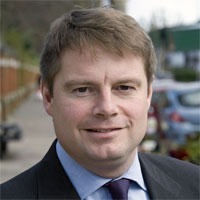 Wandsworth Council's executive member for environment, culture and community safety Cllr Jonathan Cook said:
"Our libraries are among the very best in London and this initiative is about keeping ahead of the curve. We want to protect the high levels of service our residents currently enjoy while exploring the latest thinking and innovations on how we can improve.
"Like every council, we have to reduce spending but we are not prepared to follow what so many others have done and close down local branches.
"Instead we will investigate every possible alternative including running the service in partnership with other councils and bringing in outside experts to take over day-to-day management. Every option will be carefully compared in terms of cost and quality but only solutions that ensure the future provision of our entire branch network will make it past the first hurdle."
Wandsworth Council is required to save £70million by 2015 as the result of reduced Government funding.
The two councils will now begin short listing organisations with the best credentials before beginning a competitive tendering process to determine which offer represents the best value.
The council's in-house library team will submit a bid to continue running the service which will be tested against the external providers.
Councillor Cook continued:
"What makes a great library is an excellent range of books, skilled and helpful staff, high quality facilities and genuinely useful services like children's reading sessions and adult training courses. The central aims of this process are to maintain that core offer and to find new ways of developing the service. If the initiative proves successful it could give councils up and down the country a new alternative to their library closure plans."
October 12, 2011