Let the Council or TfL know about the ones in your area as the post freeze repair begins
The council has begun the huge task of repairing the borough's potholes after the deepest freeze in 30 years damaged roads across London.
Engineering crews are out tackling the worst affected spots and residents are being urged to report roads in urgent need of attention.
More holes will continue to form for weeks after a cold snap and engineers must wait until the full extent of the damage has been revealed before launching an extensive repair programme.
If the works begin too early crews would have to return to the same roads as more potholes form – causing unnecessary disruption and increasing the cost to local taxpayers.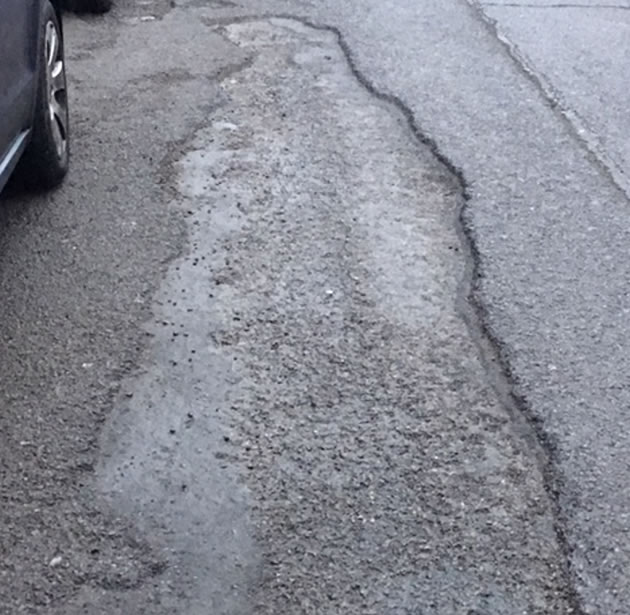 Cold weather causes potholes because water freezes within cracks in the road – expanding and forcing the tarmac to break apart. Much of the damage is done below the surface and it can be some time before the road fractures and caves in. Following last February's severe freeze the council has repaired more than 8,000 potholes across Wandsworth. The number is expected to be higher this year.
Kevin Power head of operational services said:
"This was an extremely deep freeze and London's roads will continue to deteriorate over the coming months. Our crews are working hard to tackle serious damage and to maintain safe driving conditions on the boroughs 224 miles of roads."
To report a pothole to the council call (020) 8871 6708 or email highways@wandsworth.gov.uk - please include the nearest house number or business premises to help identify the exact location.
The borough's main trunk roads (red routes) are managed and maintained by Transport for London (TfL) – these include the A3, A24, A205, A214, A306, A3205 and A3220. To report a pothole on a TfL road visit www.tfl.gov.uk/tfl/roadusers/reportastreetfault/newfault.aspx
January 29, 2010