Video shared on social media of incident believed to have taken place in South London
An appeal is being made by the RSPCA for information about a video showing a youth dropkicking a cat which has been widely shared on social meda.
A sharing account called The Street Blogs posted the video prompting concern from other Instagram users who reported it to the RSPCA.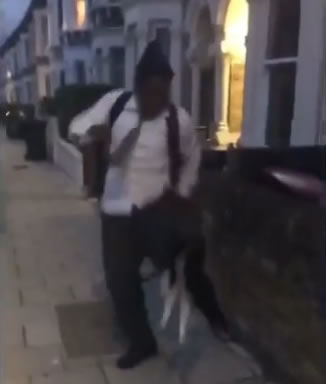 Do you recognise the road in the background?
Officers from the animal welfare charity's research and intelligence team are now appealing for information in order to trace the person responsible for kicking the cat.
"A young man is seen picking up a black and white cat before drop kicking it high into the air," RSPCA assistant director of inspectorate, Dermot Murphy, said.
It is thought the incident happened in south London and investigating officers believe there is a possibility the perpetrator may be under the age of 18. It's not known whether the cat belonged to the man pictured in the video or whether the animal was seriously hurt.
Mr Murphy added, "We would like to hear from anyone who saw this incident or who recognises the street in which it occurred so we can look further into this.
"It is completely unacceptable to treat a cat in this way and he or she could well have suffered some severe injuries from such a brutal kick. We understand that such acts of cruelty can be very upsetting and emotive and we would urge anyone who does recognise the culprit or area to pass the information on to us and not be tempted to act on it themselves."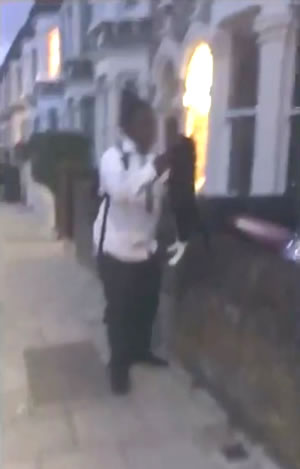 Anyone with any information about the person in the video or the area in which it was filmed is urged to contact the RSPCA's 24-hour emergency line on 0300 1234 999.
The video came to light just days after the animal welfare charity - the UK's largest and oldest - revealed that the number of videos featuring serious animal cruelty being shared on Snapchat had risen by 340% in the past two years.
"Unfortunately there seems to be a culture of cruelty brewing on social media platforms and people find it funny to share videos of cats being kicked and other animals being tortured or even killed," Mr Murphy commented.
"It's extremely worrying and something which the RSPCA is not prepared to tolerate. We want youngsters to understand that it is not funny to be cruel to animals and it is also against the law."

October 23, 2017