Available to all past & present members of the forces
Discounted membership at six borough leisure centres is on offer to any past or present member of Britain's armed forces looking to get fit or exercise more in 2013.
They can take advantage of discounts of up to 70 per cent on selected memberships at centres managed on behalf of the council by DC Leisure. This includes unlimited use of gyms, group exercise classes, swimming pools and health suites.
DC Leisure's discount scheme has been launched in recognition and appreciation of the hard work of current and former service personnel. In June, 2012, Wandsworth Council reinforced its commitment to supporting the borough's local military units by signing the Armed Forces Community Covenant, which pledges mutual support between local armed forces and the community they are a part of.
The Covenant was agreed by representatives of the armed forces, the council, the local armed forces community – such as the British Legion – and representatives of local business, including DC Leisure.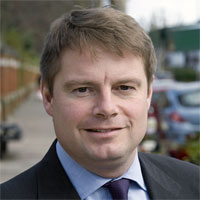 Councillor Jonathan Cook, Wandsworth's deputy leader and leisure spokesman, said: "It is only right that as much as possible is done to support those servicemen and women who have risked their lives for this country. This discount offer from DC Leisure is just one small way of saying thank you."

In November 2007 Wandsworth became the first local authority in London to sign a formal pledge and public statement of support for the Reserves for Britain's Armed Forces. Last year, two former soldiers became the first to move into new council homes under the council's policy of giving armed forces personnel a higher priority on its housing waiting lists.
Through the initiative soldiers, sailors and air force personnel who find themselves in housing need now have enhanced application rights when they apply for a new home in Wandsworth.
DC Leisure operates six leisure centres in the borough – in Wandsworth, Putney, Battersea, Balham, Tooting and Roehampton. To learn more about the location of the centres and the facilities and discounts available visit www.dcleisurecentres.co.uk.


January 23, 2013