Trial scheme after Southfields residents complain about traffic diverting off A3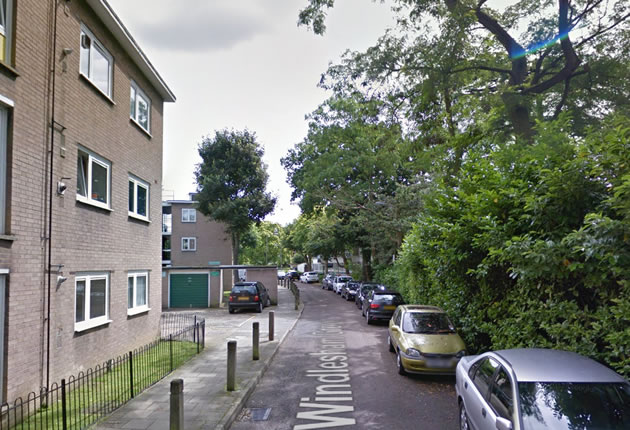 Windlesham Grove. Picture: Google Streetview
A new scheme which aims to stop motorists rat running to avoid traffic on West Hill is to be trialled.
Councillors backed the changes which are have been made in response to pleas from Southfields residents concerned at the volume of traffic using their residential streets as a cut-through.
These measures have been drawn up following a detailed study of traffic flows in the area which found that many motorists were exiting the busy A3 at Tibbet's Corner to avoid delays further along West Hill. The trial scheme is likely to commence in the early part of next year once the legal formalities around making changes to road layouts have been completed.
The strategic planning and transportation scrutiny committee agreed on Tuesday night to implement the measures designed to prevent rat-runners accessing roads in and around the Granville Road area.
For a minimum six month trial period to test its effectiveness, early morning traffic, apart from buses and cyclists, will be banned from using Withycombe Road and Princes Way, while a section of Windlesham Grove will become one way only westbound.
This area-wide study revealed that as a result, drivers were using Withycombe Road, Princes Way, Keevil Drive, Skeena Hill, Girdwood Road, Granville Road and Merton Road as cut-throughs to avoid congestion on the main A3 trunk road.
The study found that the section of Granville Road between Sutherland Grove and Merton Road sees the highest volume of through traffic, with approximately 3,600 vehicle movements between 7am and 7pm on a normal weekday.
It was also apparent that very little of this traffic was "local" and that the drivers accessing these cut-throughs were travelling through the borough to other destinations having started from further afield.
The ban on traffic using Withycombe Road and Princes way will apply between 7am and 10am and covers the busiest time of day for rat-runners.
Wandsworth's transport spokesman Cllr Jonathan Cook said: "The study has shown that residents in this otherwise quiet corner of the borough really are suffering the effects of rat-runners, particularly in the early morning when many motorists drive past their front doors to avoid the hold-ups on West Hill between Tibbet's Corner and the south circular at the junction with the Upper Richmond Road.
"Residents have asked us to address this issue and we believe we have come up with an effective solution that should tackle the problem. What we will do over the course of the trial period is closely monitor traffic flows to make sure this plan is working and if it is seen to be effective, we will make the changes permanent."
The six month trial period can be extended to up to 18 months if engineers feel further analysis of traffic flows is needed.
September 20, 2018