Wandsworth Council has reinforced its commitment to supporting the borough's local military units by signing the Armed Forces Community Covenant.
Councillors were joined in the town hall by specially invited guests, including members of units based in the borough, after an event to mark Armed Forces Day in Wandsworth's Southside Shopping Centre.
During the celebratory event on Saturday, June 30, the centre was brought to a standstill by a series of rousing performances from the London Scottish Pipes and Drums.
Visitors to Southside were able to take part in interactive military games, such as a mini assault course and IQ tests, and learn more about the various work carried out by the armed forces from information stands.
After the event, representatives from all three armed services gathered in the town hall to sign the covenant. Members of the borough's armed forces charities and business sector were also present to sign the covenant, which pledges mutual support between local armed forces and the community they are a part of.
In November 2007 Wandsworth became the first local authority in London to sign a formal pledge and public statement of support for the Reserves for Britain's armed forces. Earlier this year, two former soldiers became the first to move into new council homes under the council's policy of giving armed forces personnel a higher priority on its housing waiting lists.
Through the initiative soldiers, sailors and air force personnel who find themselves in housing need now have enhanced application rights when they apply July 6, 2012ice men and women higher priority is another way that the borough can say thank you to people who have risked their lives for this country.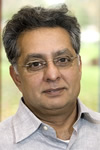 Leader of the council, Councillor Ravi Govindia, said: "Wandsworth is proud to support the brave men and women who risk their lives in defence of our country. At a time when incredibly high demands are being placed on our armed forces and their families, councils should be doing all they can to support servicemen and women on the home front, as illustrated by our housing policy.
"We have several units based in the borough, and each one plays an important role in our community. By signing this covenant and marking Armed Forces Day, we are recognising and expressing gratitude for all their efforts – past, present and future."
A spokesman for Southside said: "We are proud to have supported both the armed forces and Wandsworth Council with this worthy event. It was a fantastic opportunity to see the armed forces up close and for them to highlight the work they do. It's great that they were able to use Southside to connect with the community of Wandsworth."
After the covenant was signed, the borough's mayor, Councillor Adrian Knowles, took the opportunity to present Southfields-based Cadet Sergeant Moises Mendoza – an Army Cadet with 132 Detachment Royal Signals – a Wandsworth Pin.
The pins are given to celebrate the selflessness of Wandsworth residents who give up their time to volunteer. It was the second honour in as many months for 17-year-old Sgt Mendoza, who attended the Queen's Jubilee Lunch in June – and sat on the same table as Prince William.
Also taking part in the event at Southside on Armed Forces Day were The London Regiment, Army Recruitment Team1, 131 Cadet Detachment (Wandsworth), Tooting Sea Cadets, Royal Signal Corps and the Royal British Legion. Refreshments for the military were kindly provided by Waitrose.
Wandsworth is home to the London Regiment who are in Battersea and in Balham, and Southfields-based units the Royal Marines Reserve (City of London), 831 Troop, 47 Signal Squadron and 63 (SAS) Signal Squadron.

July 6, 2012