Current proposals would see 90% of local schools needing to make cuts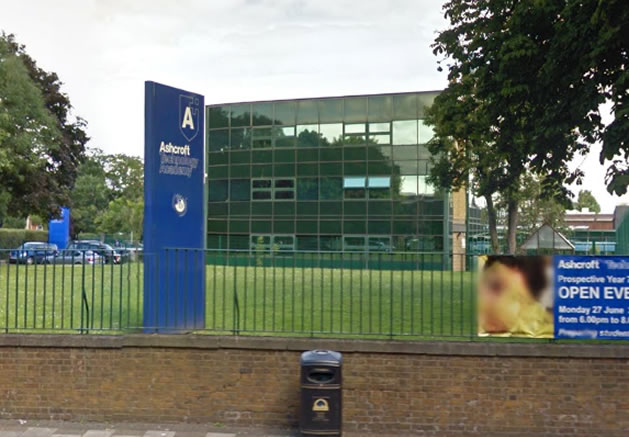 Labour claim Ashcroft would lose equivalent of 21 teachers. Picture: Google Street View
Wandsworth Councillors have called on Justine Greening's education ministry to reconsider plans that they say would see over 90% of local schools suffer from a cut in funding.
The Government recently concluded a consultation over its controversial plans to reform the way schools are funded. As they stand the draft proposals would mean some funding being transferred away from London to other towns, cities and rural areas across England which currently receive less cash per pupil than schools in the capital. The official Government figures show that if the plans were to proceed 61 out of 66 schools in Wandsworth would see a 1.84 per cent reduction in funding by 2019. This equates to around £2m in total. In contrast half of the borough's secondary schools could each receive an extra £110,000 on average over the same period.
The Labour party in Wandsworth disputes these figures and say that combined with other budget pressures the Government's 'Fairer Funding Formula' will lead to local schools losing over £15,000,000 by 2020. The figures which were calculated by the National Union of Teachers (NUT) show that changes are equivalent to the loss of 419 teachers or a cut of £603 per pupil in Wandsworth. Under this scenario Ashcroft Technical Academy is set to lose the equivalent of 21 teachers.

Jeremy Ambache, Wandsworth Labour spokesperson for Education and Children's Services said: 'It is good news that Wandsworth Council has been persuaded to oppose the so called 'Fair Funding Formula' for the funding of schools. Cllr Tracey is right to argue for our schools not to be penalised by budget cuts. One hopes that Justine Greening, the Education Minister and local Putney MP, will listen to her own Council on this matter".
According to Rosena Allin-Khan, MP for Tooting "These planned cuts come at the same time that costs are rising in our local schools. Headteachers are reporting that they are increasingly faced with difficult choices such as whether they can afford to have classrooms cleaned, or to retain support staff who are essential to school communities".
The council's education spokesman Cllr Kathy Tracey said: "Our response to the consultation calls on ministers to have a serious re-think and come back with a revised set of proposals that do not penalise schools in London.
"Schools in the capital have received more funding per pupil than other parts of the country for many years but this simply reflects the higher costs of operating in London, where for example teacher's wages need to reflect the extra costs associated with living and working in an expensive city."

Jeremy Ambache, commented: "However, Cllr Tracey does not acknowledge the full extent of the schools funding crisis. As well as the proposed cuts in our local school budget, as a result of the changes to the school funding formulae, the government plans not to increase school funding to cover rising costs - for inflation, national insurance, pensions and apprenticeships. This will mean a cut in the spending power of schools of some 7-8% by 2019-20. This is why the NUT predicts a loss in Wandsworth of £15.6m and the equivalent of 419 teachers".
According to the national education watchdog Ofsted, 95 per cent of Wandsworth schools are currently ranked good or outstanding, one of the best borough-wide quality ratings in the country.
The call from Wandsworth comes as a group of 20 backbench Conservative MPs challenged the Putney MP and Education Minister Justine Greening with complaints over the impact the plan would have on their local schools.
According to the Evening Standard there is speculation in Westminster that there may be a U-turn on the proposals because the Government has been surprised by the level of opposition from outside London in areas that were supposed beneficiaries of the new arrangements.

March 31, 2017