The town hall is warning litter lout drivers that they could face fines of up to £100 if rubbish is tossed from their vehicle – following the introduction of new laws.
Wandsworth is welcoming the new powers, which mean fines can be issued to motorists if litter is dumped out of windows or doors, even if a passenger is to blame.
In its bid to rid the borough of litter and encourage people to take care of the environment around them, the council will use its powers to serve Penalty Charge Notices to registered owners of vehicles from which litter is witnessed being thrown.
Until now, the council had to prove beyond reasonable doubt who had thrown the litter but this legal loophole has finally been closed after London Councils steered these new laws through Parliament.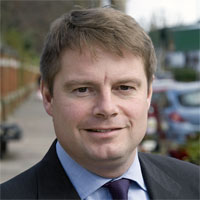 Wandsworth Council's cabinet member for environment, Councillor Jonathan Cook, said: "I hope anyone who has ever thrown litter out of a car or other vehicle takes notice of these new laws and changes their ways. If not, they can expect that they or the vehicle owner will pay the price for their thoughtless actions, which dirty our streets and anger everyone living and working in the area. We will look to begin enforcing these new laws imminently – so litter louts be warned."

London Councils' members set the level of the fine at £100, with a £40 discount for early payment and a 100 per cent increase for late payment.
Councillor Catherine West, chair of London Councils' Transport and Environment Committee, said: "Rubbish piled up at the side of the road after being flung from vehicles is a real eyesore. It's anti-social and from now on councils who have to clean up the mess will be able to fine car owners regardless of who threw the rubbish."
Members of the public who want to report illegal dumping of rubbish or flytipping, flag up a litter bin problem or request street cleaning can do so by calling the council on 020 8871 8558 from Monday to Friday 8.30am to 5.15pm.
Alternatively, email wasteservices@wandsworth.gov.uk or visit www.wandsworth.gov.uk/info/582/roads-street_cleaning_programme/456/report_problems.
To report an emergency out of hours, call 0208 871 6000.
London Councils is the body representing the capital's 33 local authorities. For more information visit www.londoncouncils.gov.uk.


June 23, 2012