Wandworth-Fulham Footbridge Plans Submitted
---
See images of the proposed new Jubilee Bridge
Local Councils have received plans for the new Jubilee foot and cycle bridge. The white steel bridge will link Wandsworth and Fulham between Battersea High Street and Chelsea Harbour, giving commuters south of the
river easy access to Imperial Wharf station.

The Jubilee Bridge has been designed by Battersea architects, One World Design, and is expected to cost£22m to build with funding expected to come from corporate sponsorship rather than tax payers' pockets.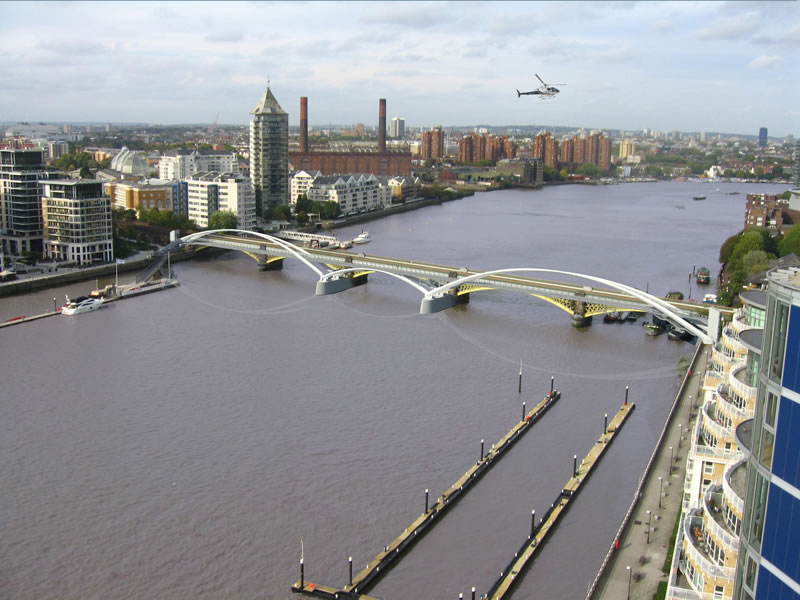 Battersea resident Chris Medland, the architect who designed the bridge, said last week: "A foot and cycle bridge in this location was first proposed as far back as 1924 and with the Jubilee Year I thought it would be a great way of marking the occasion... Battersea and Fulham have become increasingly central and this would be a brilliant way of connecting the city and improving cycle and pedestrian access."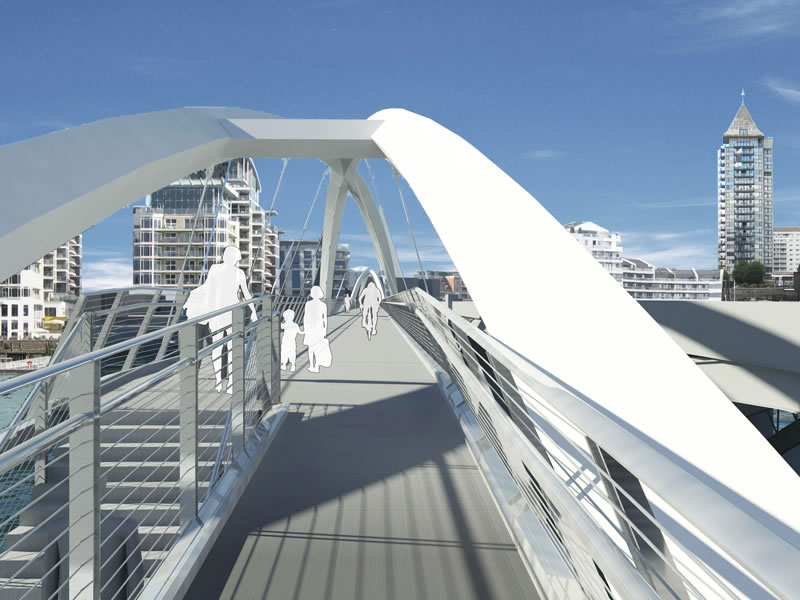 Richard Tracey, Wandsworth's London Assembly member, said: "I think this is a very good idea and the council are in favour in principle... the footbridge would mean cyclists and pedstrians would not have to use Wandsworth road bridge. It is also a beautiful structure."


November 19, 2012